NEWS
Angelina Jolie to Chaz Bono: "Leave Shiloh Alone!"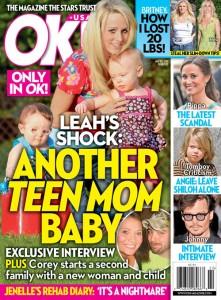 Chaz Bono's offer to talk with Angelina Jolie and Brad Pitt about their daughter Shiloh touched a raw nerve. Check out what she thinks about Chaz in the new issue of OK!.
Angelina fumed when she was told that Chaz had spoken about her daughter Shiloh in an interview. "Angie really feels that her kids are off-limits," says an insider.
Article continues below advertisement
"People have been openly discussing Shiloh's sexuality for a while, simply because she dresses like a tomboy. It's ridiculous. She's not even 5 and she's already labeled as having a gender crisis? It's upsetting to them — it would be to any parent."
Chaz, 42, the child of Cher, was born female but underwent a sex-change operation two years ago. When asked about Shiloh, Chaz offered his support to Angie and Brad Pitt.
"I would love to talk to them at some point," Chaz told E! News, "to at least let them know we have this resource for them if they ever need it."
Angelina resents the attention Shiloh's tomboy ways have attracted. "The way she sees it is that it's perfectly normal for little girls to be tomboys when they're that age," says an insider. And she's not worried. Shiloh "wants to be a boy," Angelina told Vanity Fair. "She likes to wear boys' everything. She thinks she's one of the brothers."
FOR MORE ON CHAZ BONO ON SHILOH, PICK UP THIS WEEK'S ISSUE OF OK! - ON SALE EVERYWHERE!