NEWS
Angelina's Quest for the Best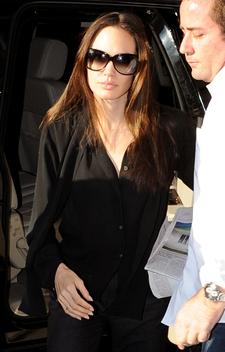 Preparing for the Academy Awards is a frenzied affair, and even the normally low-key Angelina Jolie is caught up in the madness.
"She's been driving all of the high-end jewelers of New York crazy," a source tells OK! "She's looking for the impossible — a drop dead gorgeous $20 million diamond necklace to wear to the Oscars."
Angie's quest for the best bling isn't just about decorating her neck: "She really wants it to be a show-stopper and is making sure that she is the one everyone has their eyes on this Sunday — and not Jennifer Aniston," the insider adds.
Article continues below advertisement
If her Oscar nomination and Brad Pitt on her arm doesn't quite give her the edge over the other actress, $20 million necklace should just about do it!