NEWS
Angie's Low-Key Style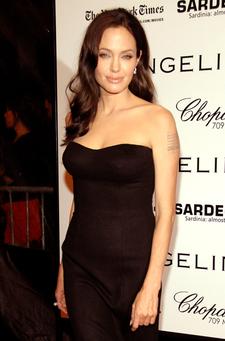 Most female celebs spend hours closeted with exclusive designers to find just the right look for important events, discussing every detail, color and fabric.
But Angelina Jolie is so relaxed about clothing her perfect body, she just picks her gowns right from the racks!
"I've met Angelina but every time she's worn my dresses I didn't know she was going to wear it so it was a surprise to me," designer Nicole Miller tells OK!. "She didn't wear it because I was working with her. I wasn't expecting it."
Article continues below advertisement
Nicole usually finds out Angie's wearing one of her pieces after the star is photographed on the red carpet, and her friends tell her, " 'Angelina Jolie is in the paper with your dress on.' I go, 'Really?' I had no idea she was wearing it."
Although the busy mom skips lengthy style sessions with the designer, Nicole says when they met she was nothing but nice.
"And she's not as tall as I thought she would be," she adds. "She was just very pleasant and easy."