NEWS
Anna Nicole Smith Doc's Office Raided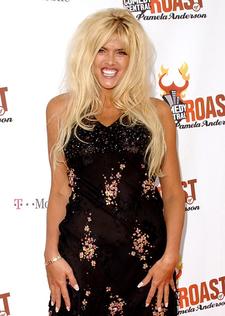 Although Anna Nicole Smith has been gone for two years, the investigation into those involved with her death continues. TMZ reports that DEA authorities have raided the office of Dr. Sandeep Kapoor, who prescribed methadone to the late star when she was 8 months pregnant.
The California Medical Board got a warrant to search the doc's office, and are reportedly looking for possible prescriptions written out to Anna's BFF and lawyer, Howard K. Stern. Officials are investigating whether the lawyer used those prescriptions to supply Anna with drugs, a story Howard denies.
MORE ON:
Anna Nicole Smith
Article continues below advertisement
Dr. Kapoor has been under the watchful eye of the California Department of Justice's Bureau of Narcotic Enforcement since Anna died, for writing a methadone prescription out in the name of one of her aliases only 13 days before she gave birth to Danielynn. It's illegal to prescribe a controlled substance under a false name in California.