NEWS
AnnaRose King Shines In Her Fantastic First-Feature Film 'Good Enough'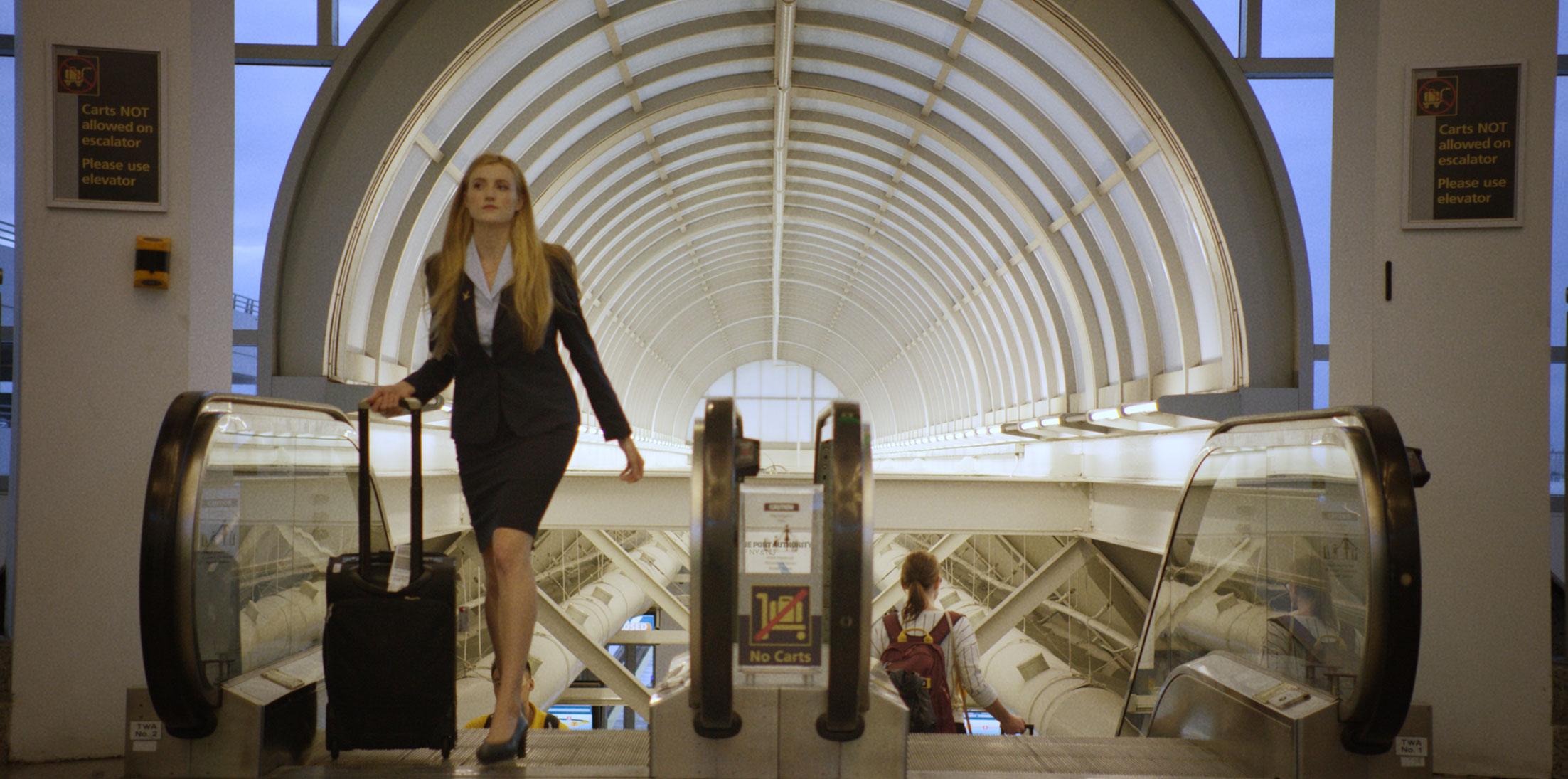 It is truly luck of the draw when someone can put together something spectacular on their first try, and that is exactly what has happened to AnnaRose King, whose debut feature film Good Enough is a delight that all audiences will love. The film sets AnnaRose's character named Lorna Flynn on an incredible journey to find her long lost uncle after her estranged father passes away. As time goes on, and frustration grows for her as she is unable to find him, the film takes a touching turn as she discovers so much more about herself then she ever thought she would.
Article continues below advertisement
The film centers around Lorna and her busy life as a flight attendant. She spends most of her time while at home hanging with her ex-boyfriend Jake played by Ted Tremper, where boundary lines between the two of them play out in some hysterical but also frustrating ways as they can't seem to figure out how to be friends post-breakup. When her estranged father Roger passes (a man she hasn't seen since she was six years old), she discovers a letter he wrote to her which is voiced by the legendary James Caan. He leaves her his beach house, where during her first time visiting there she finds some photos of him when he was a child. The photos are not only of him, but what looks like a younger brother which she had no idea existed until then. When she asks her mother, played by Jennifer Dorr White, about who he is, she tells her that his name is Chuck Flynn and that he has a shady past that she shouldn't bother with.
Against her mother's wishes, and due to her job as a flight attendant, she sets out on a journey to find the right "Chuck Flynn" in hopes of getting answers to not only who he is, but what her father was truly like. This means searching the country for all the men with the same name, where she is met with disappointment as time goes by as the hope that she will find him continues to dwindle. Pair this with her complicated relationship with Jake, and you find that Lorna may not have her life all together as it seems early on. The film takes a massive twist when she finds the right Chuck, which leads to revelations that she herself isn't prepared for. The ending of this movie is the cherry on top of the delicious ice cream sundae that AnnaRose made, and truly showcases throughout what an amazing writer, actress and director she really is.
Article continues below advertisement
AnnaRose happens to be the daughter of the late Roger King, an American and television media executive for King World Productions and CBS. The process of making Good Enough and what went into it is ultimately dedicated to him. "This film, in many ways, is a tribute to the genius of my father, a man gone far too soon at the age of 63. It was heartbreaking to me to understand there was still so much more that I wanted to learn from him, and ask him about the business of filmmaking and television. Nevertheless, I sought out professionals and others who knew him best- and Good Enough represents that rite of passage, as told via my character Lorna Flynn who sets out to find her father's long, lost brother, a potential uncle she never knew about."
Although the film isn't a direct representation of her father's real life story, I'm sure it is something that he would be very proud to see as she starts her own journey in the movie-making industry. The movie is available to the public for rental download on iTunes, Google Play and Amazon, as well as Cable VOD (InDemand and DirecTV) or for purchase beginning October 10th.