NEWS
Anne Hathaway & Jake Gyllenhaal Speak Out on Co-Star Jill Clayburgh's Passing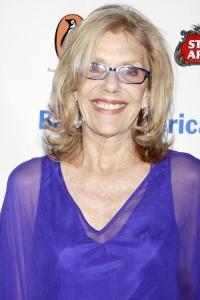 This morning at a press conference for their upcoming film Love and Other Drugs, Jake Gyllehnhaal, Anne Hathaway and director Edward Zwick took a few moments to remember their co-star Jill Clayburgh, who died at her Connecticut home on Friday, after a 21-year battle with chronic leukemia.
Jake told reporters about Jill, "I think Jill is unfortunately one that didn't have as much time as some, it's a testament that we worked together for two days and when I heard this morning... she's just amazing. I know my parents just were recently divorced and my mother said that 'An Unmarried Woman' was such an incredible film for her to watch, you know, and helped her so much. I think the work that she did, the woman that she is and was, she was just incredible."
Article continues below advertisement
OK! NEWS: ANNE & JAKE ARE AN IMPOSSIBLY GOOD LOOKING DUO
Director Ed Zwick said that nobody on the cast and crew knew about her quiet struggle with the disease.
Jake added about his on-screen mom, "I think that was part of it too, her living with it for as long as she did, for her to appreciate it. And she had two kids. Someone like her working for two days like that, it's insane. She was just loving and open, and incredible actor to watch."
Anne Hathaway also told everyone this morning, "Our prayers and best wishes go out to Jill's family."