NEWS
Anne Hathaway Wins SAG Award for Best Supporting Actress in Les Miserables! Is Oscar Next?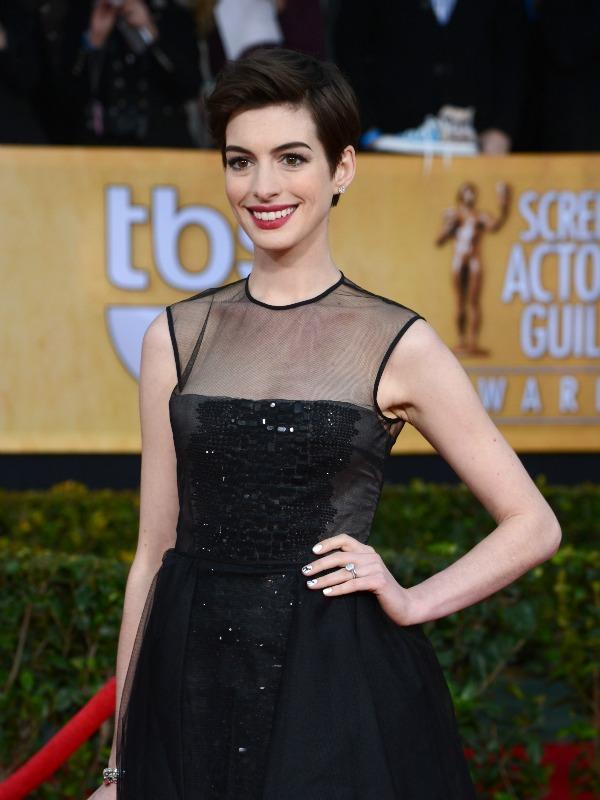 They say the SAG Awards are a clear predictor for who will take home an Oscar next month. If that is true then Anne Hathaway is clearly the front runner in the Best Supporting Actress race! After taking home the award at the Golden Globes, Anne won a SAG tonight for her heartbreaking role of Fantine in Les Miserables.
"I got my SAG card when I was 14-years-old. It felt like the beginning of the world," a glowing Anne said from the podium. "I have loved every minute of my life as an actor."
Article continues below advertisement
She also thanked her mom, a member of SAG for voting for her as well as the cast of the other hit movie she was in last year, Dark Knight Rises. "I feel like as an actor, whatever you learn in one job you use in the next."
Did you love Anne in Les Miserables? Want to see her win an Oscar? Tell us in comments section or tweet us @OKMagazine! And of course follow all our SAG coverage here!