NEWS
Anne Hathaway's Boyfriend Escapes Charges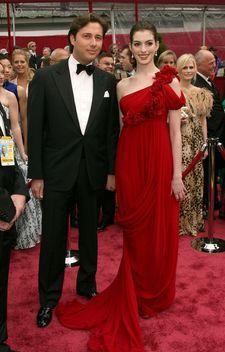 Raffaello Follieri, Anne Hathaway's boyfriend, will not be charged for writing a bad check.
The Italian businessman was for trying to pass a $215,000 check, but has since fully reimbursed John Morrongiello for the check, TMZ reports a spokesperson for the Manhattan DA as saying. As a result, John has no desire to pursue the case further.
Raffaello, who was arrested on a misdemeanor count, has had other monetary troubles. Last year, billionaire Ron Burkle sued the 29-year-old for allegedly misusing $1.3 million in business funds. Most recently, Raffaello has been ordered to pay $250,000 to a PR firm that he still owes for work they did.
Article continues below advertisement