NEWS
Anne Hathaway's Ex Pleads Guilty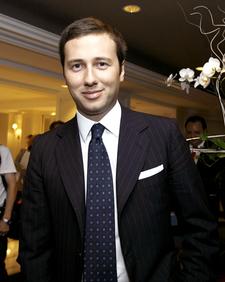 Shortly after Anne Hathaway broke things off with her long-time boyfriend, Italian businessman Raffaello Follieri, he was arrested for allegedly stealing from clients and misleading investors, among other charges.
Today the former playboy who posed in pictures with the likes of Bill Clinton and supermarket mogul Ron Burkle has pleaded guilty to criminal charges of conspiracy, wire fraud and money laundering in NYC, according to the Wall Street Journal.
Article continues below advertisement
"I did not have investor authorization to use the money that way," said Raffaello. "I knew what I was doing was wrong."
"The money" he's referring to is the reportedly large sum he received from investors after telling them he represented the Vatican, money he then used in part to fund his lavish lifestyle.
The couple had been dating since 2004, and were often photographed living a jetset lifestyle, taking exotic vacations and dining at expensive restaurants.
If Anne hasn't moved on yet, we sure she will now!