NEWS
Anne's Boyfriend Busted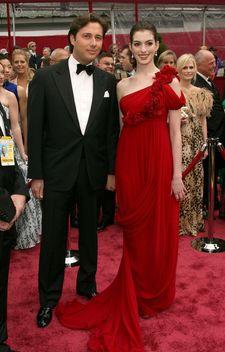 Anne Hathaway's boyfriend and Zac Braff lookalike, Raffaelo Follieri was arrested on Thursday on one misdemeanor count of writing a bad check — for $215,000!
Follieri, who reportedly cooperated with NYPD, was taken into custody — but not handcuffed — while his lawyers worked out the check fiasco. He has since been released.
Anne's Italian sweetheart seems to have a history of mishandling his money. A DC court reportedly just ordered Follieri to pay almost $250,000 to a PR firm that he still owes for work they did.
Article continues below advertisement