NEWS
Annette Charles, Cha Cha From 'Grease,' Dies at 63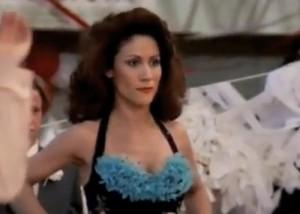 Annette Charles, the actress best known for her role as Cha Cha DiGregorio in the 1978 cult classic Grease, has passed away at the age of 63.
Annette died on Wednesday after being hospitalized for pneumonia about a month ago, her mother, Mary Cardona, told Access Hollywood.
Annette started out as an actress, then changed careers to become a college professor. She was also battling cancer at the time of her death.
Article continues below advertisement
Annette famously danced her heart out opposite John Travolta in Grease and scared the Pink Ladies with her confidence!
She famously told the troupe, "They call me Cha Cha because I'm the best dancer at St. Bernadette's."
After her big-screen career, she became a speech professor at California State University Northridge, in Northridge, Calif..
Annette's Grease co-star Jeff Conaway, who famously played Kenickie, died in May at the age of 60 after spending weeks in a coma and battling addiction issues.
Remember Annette as Cha Cha DiGregorio in the YouTube clip from Grease below.