NEWS
Another Paris Sex Tape?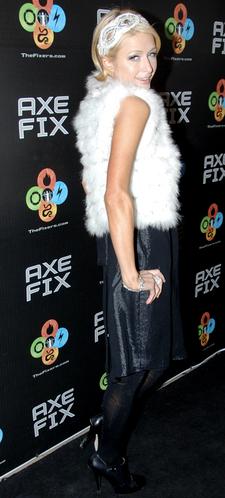 If this guy's story is true, Paris Hilton's infamous sex tape has more sequels than Rocky.
In a book to be published next month, Mark Ebner claims that there is yet another X- Rated video of the heiress out there, this time showing her "in a state of arousal in a New York taxi." (And if that's true, we hope she tipped the driver well. Ew.)
Ebner -- who's book, Six Degrees of Paris Hilton, which is supposed to show how a bunch of shady characters are all connected by their relationship with the her -- claims that a guy called Darnell Riley bought 14 hours of video from two "Russian kids" who had stolen it from her home.
Article continues below advertisement
He claims that the supposed cab cavorting is hidden in there somewhere.
This would be the third racy tape to be leaked, including 'the original' one shot by her then-boyfriend Rick Saloman in 2004 and one that showed her fooling around naked in a bath in 2007.
But as Britain's TheSun.co.uk Web site, which carries the story points out, points out, Darnell may not be the most reliable source -- since he is currently in jail for blackmailing Girls Gone Wild mogul, Joe Francis.