NEWS
Anya Ayoung-Chee Wins 'Project Runway'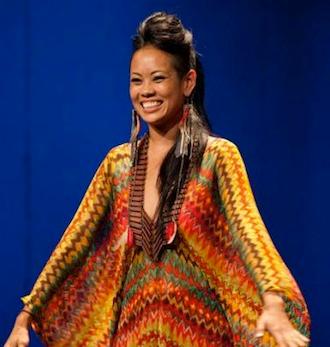 As the ninth season finale of Project Runway came to a close, only one up and coming designer got to take home the coveted title and that was none other than Anya Ayoung-Chee!
The final four, Anya, Joshua McKinley, Victor Luna and Kimberly Goldson, were all competing in a challenge to improve upon past creations. With only $500 additional bucks to spend on materials, their projects would then be shown in a show at Mercedes-Benz Fashion Week in NYC.
Article continues below advertisement
Ultimately, Anya's Caribbean-influenced work reigned supreme in comparison to Josh's black and neon concoctions. According to RadarOnline, Anya won the top prize including $100,000 from L'Oreal Paris to begin her own label! She also snagged a spread in Marie Claire and a $50,000 tech center courtesy of HP and Intel.
After the competition ended, Anya re-tweeted a fan's kind words: "All meh pores raise ah say....so proud of you Anya!!!! You made Trinidad and Tobago Proud!!!"