NEWS
Apolo Ohno's Ironman Training Secret is Pretty Delicious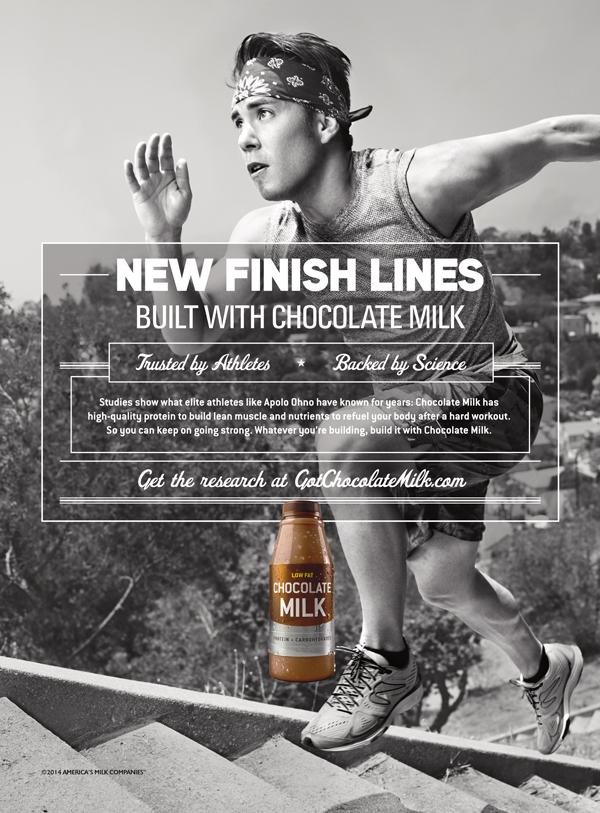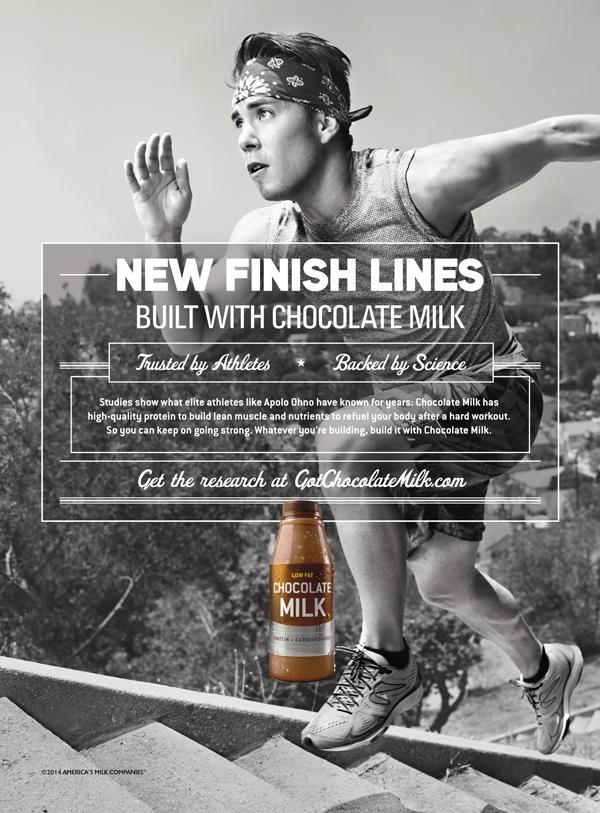 Olympic gold medalist Apolo Ohno retired from speed skating after the 2010 games in Vancouver, but that isn't stopping him from pursuing even more intense physical challenges. This year Apolo will tackle the Ironman World Championship Triathalon in Kailua-Kona, Hawaii, a 140.6-mile swim-bike-run event, and the training is intense.
The elite athlete has teamed up with the Built with Chocolate Milk campaign so fans can watch his incredible transformation from Olympian to Ironman. Apolo chats with OK! about why chocolate milk of all things has played a pivotal role in his journey.
Article continues below advertisement
OK! News: Nick Cannon Goes on Epic Twitter Rant
OK!: The Ironman Championship is seriously tough stuff, why tackle it now?
Apolo Ohno: I'm four years retired and I decided to take on the Iron Man World Championship in Kona, Hawaii, possibly the hardest Ironman of them all given the incredible group of athletes who show up, the difficulty in pre-qualifying and the conditions you have to compete under. Last year I watched Hines Ward, the NFL great, complete and try his first triathalon and then compete in and complete his first Ironman World Championship in Kona. He did it in about 13 hours. To me that was inspiring. I had watched the special coverage on NBC and seen the people who show up and things they had to sacrifice. It changes their life in a positive way. Here's this incredible NFL legend, a guy who spent 12 – 15 years in the NFL and considered one of the greatest players of all time in his position go on to compete in an Ironman and literally the next day after he competes in Kona he gets an Ironman logo tattooed on his calf. This is how important this was in his life.
OK! News: The View Confirms Two New Co-Hosts
OK!: Why let cameras in on your training?
AO: If I'm going to do this properly I want people to see my entire transformation from the first day of meeting my coach and the first day of training until I show up in Kona and my body has changed physiologically. I've seen immense changes in my body. Mentally I'm back on track. I'm focused. I'm feeling more like me. It's been an entire transformation both mentally and physically and it's inspirational.
Article continues below advertisement
OK!: How do you keep your energy up?
AO: With any activity in general, whether you're a weekend warrior or just trying to stay in shape or use a little weight or you're training for an Ironman like myself, recovery is such an important aspect of training. Because we have all of the science backing and all of the new studies revolving around training, recovery and nutrition, gone are the days where you just show up to the gym, you work out and you can eat whatever you want. That's no longer the case. The timing of when you input both protein and carbohydrates, especially post workout, are so critical and important for your body to be able to recover. Chocolate milk is a liquid source of vitamins, minerals, carbohydrates and proteins. For me I drink it within 15 minutes of my workout. It stimulates your metabolism so your body continuously burns fat throughout the day even past when you're done working out.
OK!: When did chocolate milk become part of your everyday routine?
AO: I remember during training camps in Breckenridge, Colorado I would bring a bottle of water and a bottle of low-fat chocolate milk. I didn't know the science behind it at the time—I don't think there was a lot of knowledge around that. I was just drinking it because I liked it. What I didn't know was the science around it and what it was actually giving me. We've seen studies from collegiate level swimmers, professional swimmers who just drink water or another electrolyte beverage versus those who drink chocolate milk during and after their training over a six to eight week time period, and also during the workout itself. We've seen incredible performance increases right then and there.
Article continues below advertisement
OK! News: Find Out Who Will Compete on Season 19 of Dancing with the Stars
OK!: Is there one aspect of the competition you're most nervous about?
AO: I think the run and not just because the run is difficult but because it's at the end of this grueling day. Having to run a marathon after swimming two and a half miles in the open water and biking 112 miles in 100 degree heat with a 60 mile an hour crosswind makes it much more difficult.