NEWS
OK! Sweepstakes: Win This AQUAhydrate Performance Package!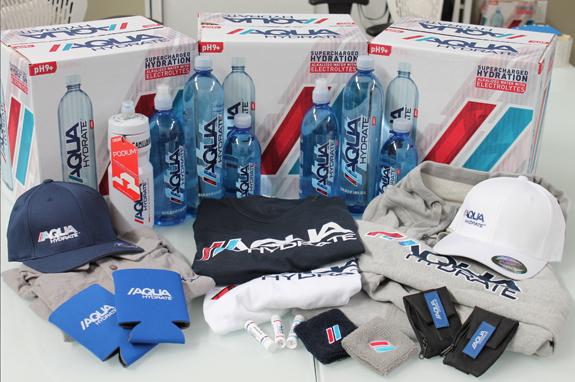 Electrolyte enhanced and pH9+ Supercharged™, AQUAhydrate is a high-performance water without the sugar and calories found in traditional sports drinks or vitamin enhanced beverages. AQUAhydrate's combination of performance-grade electrolytes and a higher pH level of 9+ give you the key elements that help restore and balance the body.
Perform at the Top of Your Game, NO MATTER WHAT.™
Available at GNC and a variety of grocery, health and natural foods stores throughout the U.S. and at www.aquahydrate.com. For further info on AQUAhydrate check out www.aquahydrate.com. Find AQUAhydrate on Facebook or Twitter @AQUAhydrate.
Article continues below advertisement
Prize includes:
-3 x Cases of 1L AQUAhydrate
-1 x Podium Camelbak Water bottle
-2 x AQUAhydrate T-Shirts
-3 x AQUAhydrate Lip Balms
-2 x AQUAhydrate Wristbands
-1 x AQUAhydrate Polo
-1 x AQUAhydrate Hoodie
-2 x AQUAhydrate Koozies
-2 x AQUAhydrate Shoe Wallets
-2 x AQUAhydrate Flexfit Hats
Total Retail Value: $375