NEWS
"Archuleta Is Worst Stage Dad," Star Says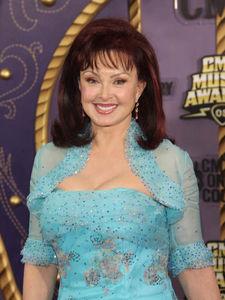 More details have surfaced about David Archuleta's alleged "stage dad".
So far we've heard reports that Jeff Archuleta brought David, 17, to tears during Idol rehearsals and claims that he was banned from backstage on another talent contest after he tried to "psyche out" kids.
Now Naomi Judd, who judged the Star Search contest the year David won it, has called Jeff the "worst stage dad" and revealed that he was put in the security guards' box to keep him away from the kids!
Article continues below advertisement
The country star -- who knows a few things about bringing up performers, since her daughters Wynonna and Ashley are both stars -- got to see Archuleta Snr. in action back in 2003 when David was just 12.
On the Today Show yesterday, Naomi even sent out a message to Jeff, 46, telling him to lay off the Idol favorite.
"David was on Star Search when I was a judge," she said. "The minute I saw him I went: 'Five stars -- he's going to be huge.'
"But I want to give a shout out to his dad: leave him alone!
"His dad is like the worst stage dad," she said.
"They had to put him in the security guard's little box!"
At the end of March, an unnamed CBS executive who worked on Star Search told The New York Post that Jeff was banned from backstage after other parents complained that he was, "trying to subtly psyche out the other kids."
Meanwhile, a member of the show's staff told the L.A. Rag Mag Web site that the producers took action after he called Tiffany Evans, the 10-year-old who beat David to the Grand Champion title, at night in her hotel room.
But Tiffany recently told OK! that although she did spend some time around Jeff, she "doesn't recall" much about her relationship with him.
The Archuleta family have not commented on the controversy in the press, and there haven't been any reports of behind-the-scenes family strife since early March, when David fluffed the lyrics to a Beatles song.
But will Mr Archuleta's true colors come through as the pressure mounts in the final weeks?