NEWS
Are Sienna Miller And Jude Law About to Finally Get Married?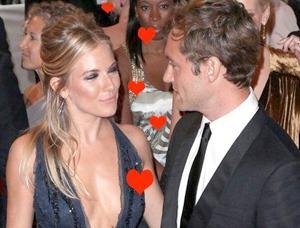 SIENNA Miller and Jude Law are reportedly planning to tie the knot in the English countryside - eeeek!
Loved-up couple Sienna Miller and Jude Law, who have been together for nearly nine months after rekindling their romance, are believed to be deciding on the location for their wedding.
Sienna Miller and Jude Law are reportedly planning to tie the knot in the English countryside - eek! The loved-up A-list couple, who've been together for nearly nine months after rekindling their previous romance, are believed to be deciding on the location for their wedding. (more)
Article continues below advertisement