NEWS
Arnold Schwarzenegger Avoids Maria Shriver Question With an "Hasta La Vista"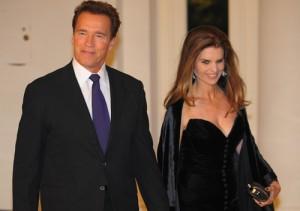 Arnold Schwarzenegger has been bombarded by the media since announcing his split from wife of 25 years, Maria Shriver. The couple remained vague about reasons for their separation, saying they both "love each other very much" and have a positive outlook for the future. So is there hope for a reconciliation? Arnold has a catchphrase that can answer that.
Earlier today, a member of the TMZ crew asked the former governor of California if he planned on patching things up with Maria while he was leaving a bakery in Brentwood, Calif.
Article continues below advertisement