NEWS
Arnold Schwarzenegger to be Sued by Mildred Baena's Ex-Husband, Report Says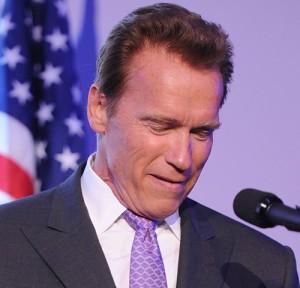 Arnold Schwarzenegger has made a lot of people angry. The ex-husband of Arnold's alleged mistress/baby momma, Mildred Patricia Baena, is reportedly trying to sue the former governor of California over their love child's birth certificate.
According to Fox News, Rogelio Baena told a Colombian magazine Sunday that he plans to sue Arnold, alleging "that the birth certificate of the couple's love child was falsified."
Article continues below advertisement
Rogelio, a native of Colombia, and Mildred were married while she was a housekeeper at Arnold and Maria Shriver's L.A. home.
On Mildred and Arnold's love child's birth certificate, Rogelio is listed as the father.
Reportedly, it was only recently that Rogelio learned that his 13 year-old son with Mildred was actually the love child of Arnold and his ex-wife.
MORE ON:
arnold schwarzenegger
Rogelio has been in contact with attorneys, Fox reports, who told him if Arnold and Mildred knew that the boy was not Rogelio's son, they "engaged in conspiracy to falsify a public document" which is a serious crime in the state of California.