NEWS
Arnold Schwarzenegger to Give Maria Shriver More Than Half of Their Assets, Report Says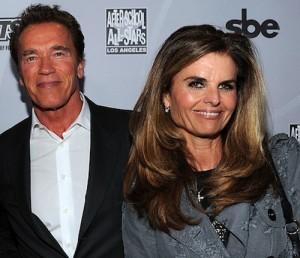 Maria Shriver officially filed for divorce from Arnold Schwarzenegger last week after his love child revelation ran shock waves through the media. Now, the former governor of California is reportedly prepared to give his estranged wife a "very generous divorce settlement."
While Maria only formally filed for divorce from Arnold on Friday, July 1, both parties' attorneys — Maria's lawyer Laura Wasser and Arnold's lawyer Bob Kaufman — have reportedly been negotiating a settlement for months.
Article continues below advertisement
OK! NEWS: MARIA SHRIVER OFFERED MILLIONS TO WRITE TELL-ALL BOOK?
In California, all assets accumulated during a marriage are usually split 50/50, according to Radar Online, but Arnold is allegedly prepared to give Maria more than half.
"Arnold realizes he is to blame for the collapse of his marriage. Maria was a loving wife and mother, and he doesn't think that any amount of money can minimize what he has put her through. He wants to do the right thing, and go above and beyond what is required of him under the law," an insider close to the situation tells Radar Online.
The source adds: "This is going to be a very amicable divorce, and it won't be played out in the media. Neither one of them wants that. Arnold hasn't lost his mind, he is going to be giving away his fortune to her. He wants to show his children that he is taking responsibility for his actions."
Arnold still needs to file his response to Maria's papers.
"Arnold will be requesting joint custody of their sons, just as Maria stated on her filing," the insider explains. "Maria wants Arnold to continue to be a big part of Patrick and Christopher's lives."