NEWS
Arnold Schwarzenegger Has "Voracious Physical Appetite" Says Alleged Mistress Gigi Goyette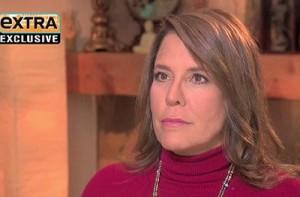 While Arnold Schwarzenegger's alleged baby mama Mildred Patricia Baena has yet to address the media about her relationship with the former governor of California, Gigi Goyette — Arnold's self-proclaimed mistress No. 2, has decided to break her silence.
Gigi sat down for an exclusive interview with Extra, and told her side of the story.
Allegedly, she first met Arnold in the late '70s in Malibu, before he married Maria Shriver.
Article continues below advertisement
Gigi was only 16 years old and was trying to make her break in the action world. Arnold, 27, had become a "bodybuilding legend" about to take the box office by storm
"He has this overpowering way with women that you get weak," Gigi told Extra's Jerry Penacoli, explaining that his charm made her feel comfortable with him.
The she revealed: "It's pretty much the first time I had sex with anybody in my life."
They soon went separate ways, but rekindled their relationship 10 years later. This time Arnold was "happily married" to Maria.
Gigi explained that she was working at his Annual Fitness Convention in Ohio and they started up with their secret romantic encounters.
Article continues below advertisement
She said at time, they would meet and carry out their affair at the same hotel where Maria was staying with their children.
"Arnold is a very physical and sexual man, with a voracious appetite that likes a lot of physical attention," Gigi revealed, explaining that she believes there are other women connected to him.
She also issued an apology to Maria: "I am very sorry for the mistakes I made in the past and for being intimate with your husband, and I would hope that you would forgive me for that."
Reps for Schwarzenegger have reportedly declined to comment on Gigi's most recent claims.
Gigi starred on Little House on The Prairie and is now 52 years old. She has hired Golria Allred as her attorney.
Watch her interview with Extra below.