NEWS
Arnold Schwarzenegger Has "Voracious Physical Appetite" Says Alleged Mistress Gigi Goyette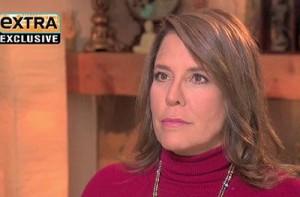 While Arnold Schwarzenegger's alleged baby mama Mildred Patricia Baena has yet to address the media about her relationship with the former governor of California, Gigi Goyette — Arnold's self-proclaimed mistress No. 2, has decided to break her silence.
Gigi sat down for an exclusive interview with Extra, and told her side of the story.
Allegedly, she first met Arnold in the late '70s in Malibu, before he married Maria Shriver.
Article continues below advertisement
Article continues below advertisement
She also issued an apology to Maria: "I am very sorry for the mistakes I made in the past and for being intimate with your husband, and I would hope that you would forgive me for that."
OK! GALLERY: SEE PHOTOS OF MILDRED "PATTY" BAENA & HER SON WITH ARNOLD SCHWARZENEGGER
Reps for Schwarzenegger have reportedly declined to comment on Gigi's most recent claims.
Gigi starred on Little House on The Prairie and is now 52 years old. She has hired Golria Allred as her attorney.
Watch her interview with Extra below.