NEWS
Arnold Schwarzenegger Starts Paying Child Support to Maria Shriver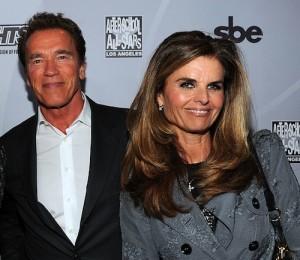 Article continues below advertisement
The insider added, "Even though Maria is a Kennedy, and has inherited a great deal of money from her parent's estate since their deaths, she is taking the child support. Under California law she is entitled to the child support, once either one of them files for divorce. Maria and Arnold's lawyers have been working on a divorce settlement but in the meantime Arnold is willingly paying the money to Maria."
OK! NEWS: JAMES CAMERON TO ARNOLD SCHWARZENEGGER — "I'LL STAND BY YOU"
As Maria's legal team puts the pieces together to assess Arnold's net worth, the insider says she wants to "move on with her life."
If this is at least a sign, the former First Lady of California is enjoying the summer. She attended a U2 concert on Friday night with her brother. Bono even dedicated "Pride (In the Name of Love)" to his friend: "For Maria Shriver who's here tonight!"