NEWS
Artist To Know: Former 'American Idol' Star Rayvon Owen Is Music's Next Big Thing!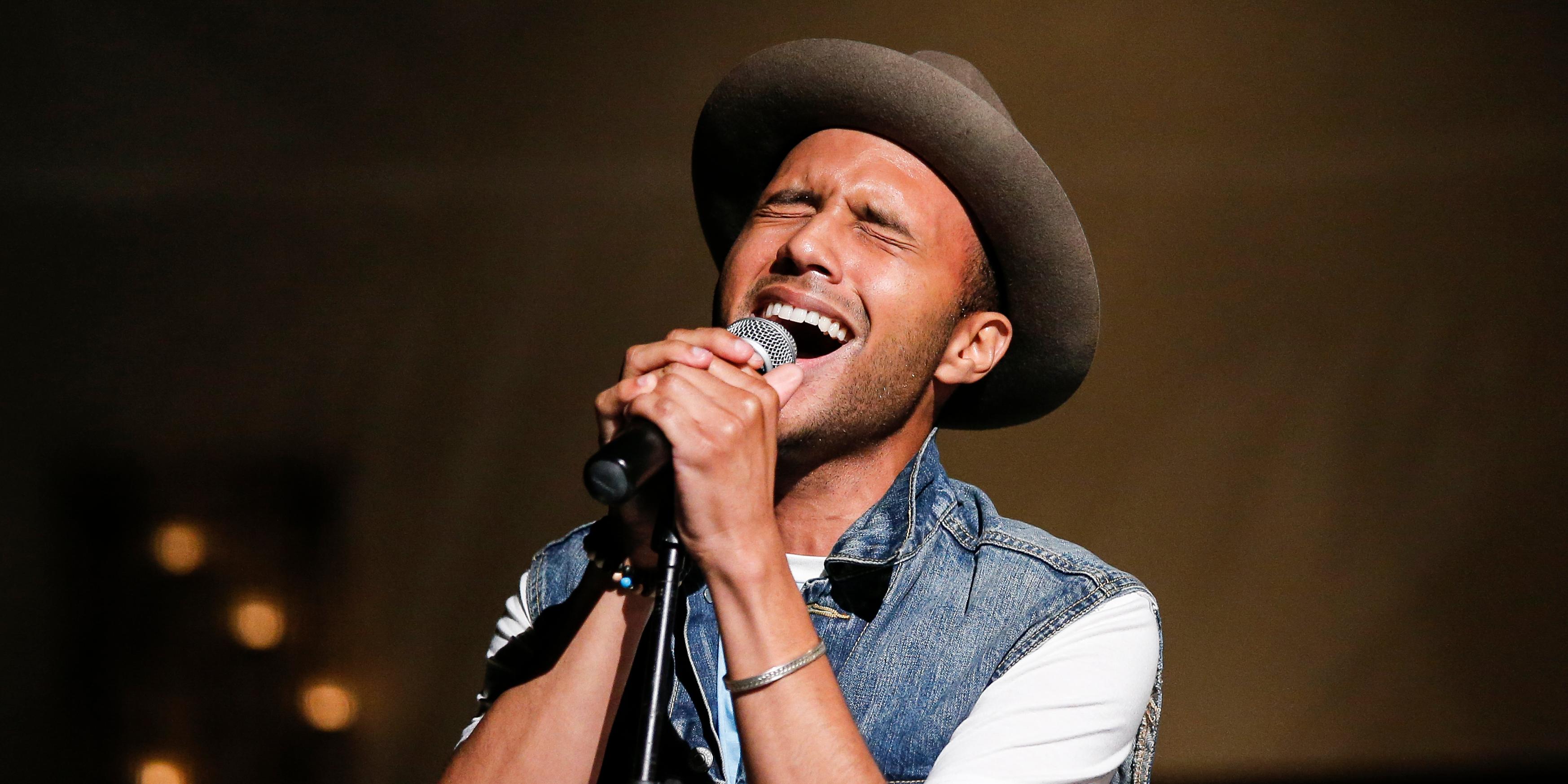 Rayvon Owen has come a long way from his days on American Idol. However, the "Gold" singer has not forgotten where he came from. While promoting his latest single, Rayvon spoke to OKMagazine.com exclusively about his Idol journey -- which he credits as a launchpad for his career -- what's next for him, and his surprise wedding proposal that nearly broke the Internet!
OK!: So tell me about your new single "Gold."
Article continues below advertisement
"Gold" has been getting some great feedback! People have been really enjoying it, which is awesome! It was a song that I wrote from a place of falling in love and it was just that kind of a feeling. You know those butterfly moments that you get when you meet somebody that you start feeling kind of crazy about?... I had just met my fiancé Shane Bitney Crone not too long before that... and it was just one of those good days in L.A. with my buddy Nate Merchant, who's a producer and co-writer who wrote it with me. We were just feeling good. I always feel like each song is kind of a stamp of time and that was what my emotions were that day – that's how that song came about.
OK!: It's been three years since your time on Idol, what have you been up to?
Since then I've been busy. I've been traveling, touring. After American Idol I went on the American Idol tour right after, we traveled to 38 cities, which was incredible. And shortly after that, I released my single and music video and I did a whole tour around that. I've just been traveling and busy.
I also released a song with Candice Glover, who won American Idol. The show kind of opened up a whole new world. It's been insane.
Article continues below advertisement
OK!: What'd you think about ABC bringing Idol back?
I have been watching. I love it! I was so happy. I mean, it's Idol. It's an iconic piece of pop culture. It's one of the greatest biggest television shows ever. More people voted for Idol than they did for the President at one point, which is crazy. It's just really cool to be a part of that history and to see it come back and be continued. Even though it's on a new network it's still the same Idol.
I just went a couple of days ago to a taping… and it was kind of a little reunion with the old producers and team. It was really cool. I got to meet all of the contestants who are on right now. So it's cool to see that and see that it's still the same heart of American Idol even though it's on ABC now.
OK!: What advice did you give the contestants?
I was just encouraging them … telling them to treat every performance like it's your last because it could be. You never know. It's such a cutthroat competition and everyone has to go at some point unless you win. But I also told them you don't have to win to still have a career. You already have a jumpstart right now. I'm like grateful for that. American Idol created so many amazing opportunities and even though it has been tough at times … it's been a great platform
Article continues below advertisement
OK!: What was one of the best lessons you learned while on Idol?
Going through that experience really helped me learn the importance of being more authentic and being more of who I am. Who knows if I would even be engaged had it not been for Idol. Just putting myself out there in front of people and baring my all, it taught me that people connect to who you are and they want to know who you are and it's okay to be who you are. I think that has influenced me not only personally but also musically. It affects your songwriting when you're just more honest with yourself and honest with the people that you're creating with. If you can be open, you can create so much better music.
OK!: What are you working on these days?
There's a lot going on. I've been busy every day in the recording studio or traveling or performing, just building. Working more on the next step. I was recently named Elvis Duran's artist of the month and I performed "Never Be The Same", which is out now.
OK!: You recently got engaged during a Demi Lovato concert, which was EPIC. (If you haven't seen the amazing proposal, click here) What was that like for you? Did you have any idea what was about to happen when she pulled you on stage?
Article continues below advertisement
That was insane. I was so shocked and overwhelmed in the best way. I could not believe that that happened. And for Shane to orchestrate that whole thing -- I was oblivious. Everybody knew; everyone was acting. It was so funny looking back.
It was the best day of my life hands down and I'm just happy. I never thought something like this could happen to me to be honest with you. It's cool to find someone that you want to spend the rest of your life with. Your best friend, your partner. It's cool.
To hear Rayvon's rendition of "Never Be The Same," click here!
Make sure to check out Rayvon's new single, "Gold."