NEWS
Ashlee on Pregnancy: "Time Will Tell"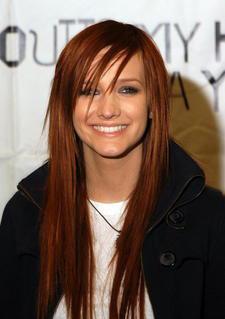 Ashlee Simpson is still remaining mum on impending motherhood.
The newly betrothed singer dodged pregnancy talk yet again on the Today show Friday morning when Matt Lauer prodded about "expanding the family."
"Well, you know, that's been going around for about a year now, so only time will tell with that," Ashlee answered.
Without missing a beat, and changing the topic entirely, the 23-year-old quipped, "But I am giving birth to my record Bittersweet World. That's my new baby."
Article continues below advertisement
While she continued to be coy about her pregnancy, which on Monday, Ashlee couldn't stop gushing about her fiancé, Pete Wentz, and the "great job" he did at picking out her new rock.
"I'm very lucky," she said.
Asked if they have settled on a wedding date, Ash said they don't have one in mind just yet.
"Right now, we're just enjoying the engagement."