NEWS
Ashley Greene: "I Can Sleep In Five Years"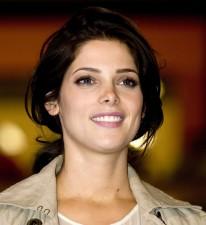 With five days until the release of New Moon, the demanding publicity tour has its perks and downsides. Just ask Ashley Greene who manages to maintain her upbeat personality despite the Twilight pandemonium. "You have to be very careful about saying the grass is always greener on the other side," the 22-year-old actress said in an interview with MovieFone. "There are days when I'm like, 'I just want to sleep,' but on the other hand I go, 'I can sleep in five years!'"
Article continues below advertisement
"To be getting these incredible opportunities after a year, out of nowhere, it's crazy to me," she admits.
Ash and her castmates moved from the hectic six-day shooting scheduled for The Twilight Saga: Eclipse to the grueling world wide press tour for New Moon.
"At least it's the same franchise — not something else I'm doing where you confuse the storylines," she said.
Landing the role of Alice Cullen was a breakthrough for the previously unknown actress. She said Twilight fans put things in perspective for her.
"You've got all of these fans who love and adore what you're creating, and because of what you have portrayed, they love you and they support you too; it's kind of incredible," Ashley said. "You never know — they could've hated me, and then I'd have had to say, 'Well, you're stuck with me for three years!' So I was lucky enough for them to really embrace me."
Article continues below advertisement
In the interview, Ashley answers a question on many fans' minds in regard to how closely the movie resembles the book.
"We've stayed pretty close to the book," Ashley promises. "I think the fans would have our heads if we didn't! The biggest difference is, in the book, you know that Edward is there in the back of Bella's mind and in the film you're able to portray that so that you can actually see Edward — because I think that the fans want to see Edward... so they definitely kept him in there!"
Ashley said she is very excited that she has a much bigger role in New Moon than in Twilight.
"They play more on the relationship between Bella and Alice," she explains. "And there's the stealing of the Porsche scene, which was fun — up until the day of filming they really didn't tell me if they were gonna let me drive it or not, but they let me work with someone and do all that stuff."
As for life after Twilight, Ashley is excited to branch out from Alice.
"I think after we do the press tour for New Moon I'll have some time in the holidays. Probably around January I'll start looking to film something else, one if not two films," Ashley said. "It's all about finding that perfect project and finding something that's going to be a positive step forward from Twilight — I'm trying to find something I'm very passionate about."