NEWS
Ashley Judd's Family Time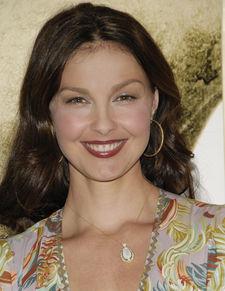 Ashley Judd turns 40 today, and she can thank mom Naomi for raising her and sister Wynonna, 43, right.
"Ashley and her husband Dario Franchitti, the big race car driver, live up the road, and we try to have supper together at 5:30 at night," Can You Duet judge Naomi tells me. "Wynonna, Ashley and I share a valley… peaceful valley… ha ha that's a joke. That's what we call it."
What advice does Naomi have for single moms?
MORE ON:
Red Carpet Confidential
Article continues below advertisement
"I used every precious moment because I was always working. We spent a lot of time in the car. I always had to live out in the country because I couldn't afford rent in the city. We spent every second we could because we went to the laundromat a couple times a week. I wished we had more quantity time but I sure tried to take advantage of the quality."
What advice does she give her girls?
"I tell Wynonna and Ashley all the time to practice 'already there-ness.' In this wacky world of entertainment — and it's getting worse — you always feel like 'I'm supposed to be doing this' or your head drags your body around."