NEWS
Ashley Tisdale Grows Up, Gets Edgy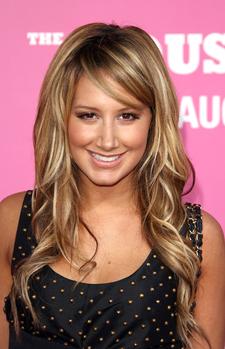 Ashley Tisdale has done that high school movie thing already – in fact, she's done it three times with High School Musical – and now the 23-year-old says she's ready to shed that squeaky clean teen image and focus on her music with her new album, Guilty Pleasure.
"I'm 23 years old, and this is where I am in my life right now," she tells MovieFone. "I'm not trying to run away from my fans. Hopefully, they're growing with me. But it's something that's obviously not like High School Musical. It's edgier."
Article continues below advertisement
Her guilty pleasures are hardly hardcore, however, as she admits, "I think everyone knows Coffee Bean is, like, my favorite drink, so that's a guilty pleasure. I think Uggs are my guilty pleasure, Diet Coke, I like watching reruns of Full House, reading Perez Hilton. So I just felt like Guilty Pleasure was a great title for my new album because I don't take myself too seriously, and I'm hoping to be your guilty pleasure."
Forget club-hopping and other antics that might be the norm for other starlets her age, Ashley seems to be quite content to stay in with her pals.
"Me and my friends are different. We all like to chill at our house, watch movies and hang out or have parties at each others' houses," she explains. "It's not like we have to go out somewhere and have paparazzi follow us to the clubs and stuff. I mean, they follow me doing things – like really weird stuff like going to Coffee Bean or doing errands."