NEWS
Ask Drita D'Avanzo: How To Do A Natural Makeup Look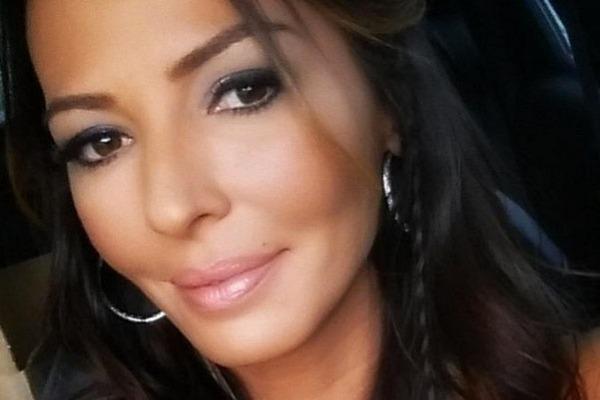 Mob Wives star Drita D'Avanzo is here to you help with your problems! Check every week for Drita's distinct brand of tough-love advice, and you can even send in questions of your own! Just email askdrita@okmagazine.com, or tweet @OKMagazine with the hashtag #OKAskDrita.
I am getting married next year and I am not sure what to do with my makeup. I want a natural look, but I want my eyes to appear to be more open for the photographs. I have contemplated using false eyelashes (which I have never used before) but not sure where to start! Any suggestions you might have would be greatly appreciated!!
Article continues below advertisement
Thank you,
Jenn from Ohio
Hi Jenn, Congratulations!!! I love weddings and I love doing makeup for brides. When it comes to makeup for photographs and video, natural can be a bit boring and you might look too plain. Make sure that your foundation has medium to full coverage. I always recommend sweeping powder over the foundation for a beautiful finish. You also can bring the powder with you so you can touch up throughout the night in case you cry (which is common).
Let's talk about the eyes!! It is an absolute must for you to wear false lashes!! This will make the biggest difference and I never allow anyone to say no to lashes! Go with natural colors on your lid that are soft, but still make your eyes pop. Keep it light. Keep your eyeliner as closest to the lids as possible. You can use a dark chocolate brown or black. I like to smudge the liner a bit so it doesn't look so hard and has a soft natural sexy look. Below I posted links to what all my brides favor when it comes to their wedding day. If you do not use Lady Boss Cosmetics then take a look at the pics and find something similar from whatever line you favor. Try and stick with Mineral because it always looks so natural and leaves your skin soft and beautiful. Over time Mineral makeup actually makes your skin nicer.
Article continues below advertisement
Mineral Photo Touch Foundation: If you like a powder finish look for the Mineral Liquid Powder Finish Foundation.
Baked Hydrating Powder Foundation: (This is my favorite) Sweep this over your foundation and use it to touch up throughout the day. It never cakes up and makes your skin look flawless!!!
Eyeshadow Quad Naturalist: This is the perfect combination for a natural look, but can also be used for a dramatic look. A bride's favorite quad and one of my top sellers!
Waterproof Mascara: A must for brides! This day can be emotional so we do not want our mascara running!!! This curved brush lengthens and gives your lashes volume.
Contour Powder Duo: This as both a bronzer and blush in one compact. Both colors are not too dark and are buildable. Brides love "First Crush."
Liptoxyl Rouge: This lipstick is so hydrating and even plumps your lips without any burning sensation. This is one of my top selling natural lip colors and favored by everyone. You can pair this up with a pretty natural gloss and natural lip liner. I pair it with "Rich Girl" Amazing Gloss and Lip Pencil "Natural." You can wear this combination every day too. It's great for those that love a natural lip.
These are all products I would use on your for your wedding day. Check them out and see what you like or try and find something similar with the line you are currently using.
Make sure you put those false lashes girl...you will LOVE IT!!!! Good luck and I hope you have a life filled of happiness.
What do you think of Drita's advice this week? Are you going to check out these products? Tell us in the comments below or tweet us @OKMagazine.