NEWS
OK!'s 'Ask Heather' Advice Column: The 'RHOC' Star Answers Your Burning Q's Every Week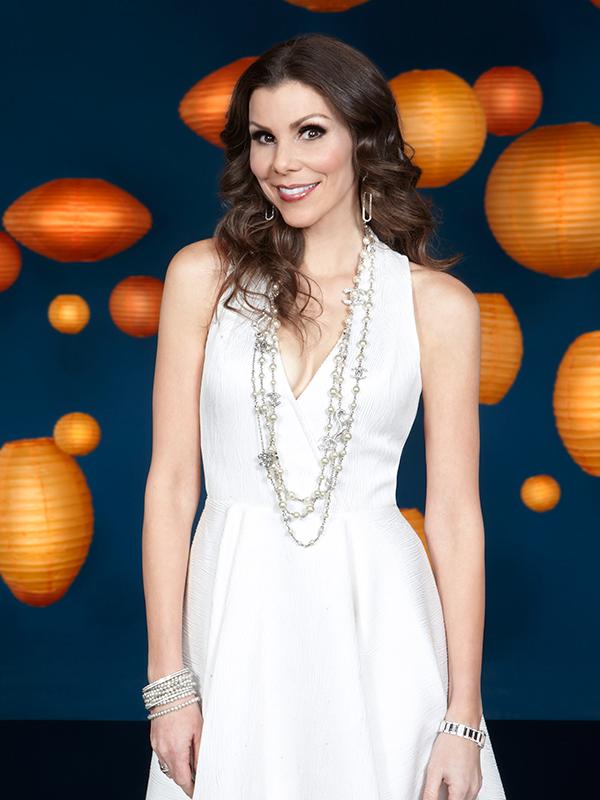 Article continues below advertisement
Photos: 20 Hot Real Housewives Fashion Looks!
Q: If someone brings a very expensive hostess gift, are you expected to reciprocate with the same value? —@lori_antone
HD: It's always appropriate in my opinion, to bring something over when you're invited to someone's home. It doesn't have to be a bottle of alcohol though—it can be a beautiful candle or a thank you note. Sometimes I don't bring something and I send flowers the next day, or cupcakes. And I think that if someone brings you an expensive hostess gift, that's very nice and maybe you remember that when you go to their house next time and bring them something special, but I don't think it has to be of equal value.
For dressing your best...
Picking out what to wear for a black-tie affair is easy, but Heather says discussing outfit options with your guests is always acceptable hostess behavior no matter what type of party. If it's an outdoor event with an ocean breeze, Heather suggests telling guests to bring a sweater to mask the chill. If the party is taking place on grass, Heather says you should tell your guests to pick wedges over a heel that could potentially get stuck in the ground.
Article continues below advertisement
Q: Heather, why are you such an onion ring hater? —@britJgood
HD: I love onion rings. I think they're fabulous. I actually really do, but I wanted the clambake be like like it is when we're in New York and we don't serve onion rings.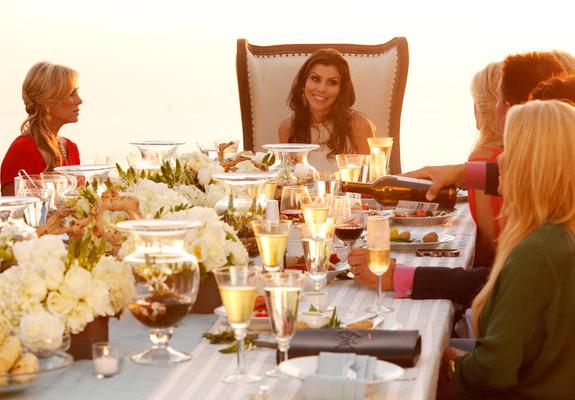 Heather has rules on cocktails too...
When it comes to cocktails, Heather says it's important to have a variety of different drinks, as people have different tastes and preferences and having your guests comfortable is extremely important. She always has red wine, white wine, beer, and a vodka-based drink on hand for her party guests and she suggests making room on your menu for one themed drink. If she's doing a taco night, she'll serve a mojito or sangria.
But don't just rely on the food and drink to keep a party going. Heather also says that having activities for your guests is very important. At the clambake, Heather had a company make photo flip books for her RHOC friends.
As for seating...
Heather says one thing she'll do at a party is have the women at the table move seats after every course so part of the time you're sitting with your spouse and part of the time you're not. This keeps things fun and interesting, since you're always speaking to someone new.