NEWS
Astro Brings the Attitude During Stacy Francis Elimination on 'X Factor'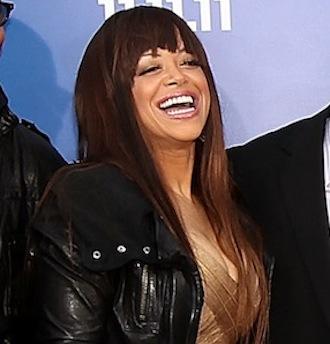 As the top ten contestants sang their hearts out this week on X Factor to protect their spots in the competition, someone still had to say goodbye to the judges' panel. Unfortunately, it was 'Over 30s' Stacy Francis' time to bid farewell, but 14-year-old Astro almost stole her send-off moment bringing a bad attitude into the bottom two on Thursday night.
"I don't understand his behavior," Stacy told OK! after Astro got a major scolding by Simon Cowell, L.A. Reid, Nicole Scherzinger and Paula Abdul during the live show for not even wanting to sing to save himself because he was upset about being in jeopardy.
Article continues below advertisement
"L.A. should I even sing?" Astro questioned on the big stage before giving what his mentor called a "lackluster" performance and later questioned Simon, asking why he should perform for people who don't want to listen while holding back tears.
Along with the judges, Stacy doesn't think that Astro's young age is any justification for his bad manners even with the immense pressure of the competition.
"He is 14. You can call him a teenager and give him an excuse," Stacy explained to OK! post-show in L.A., "But bad behavior is bad behavior and I think that he wasn't gracious in that moment. No matter what, you have to be grateful."
Stacy didn't speak to Astro after the situation occurred, but she would want to tell him, "to be a little more humble. I have lived 40 years to get here."
Asides from the young rapper's mini-meltdown, Stacy is trying to focus on her own career and how she will provide for her children in the future now that she is eliminated from the FOX series.
"I am hoping that the platform has allowed me to get enough acknowledgement to do a record. You know, that's my dream. I would love to do some acting," Nicole's pick gushed to OK! of what's next for her and added, "I really miss my children. I haven't seen them in about a month and its really hard for me."