NEWS
Aubrey O'Day: 'I Love Porn!'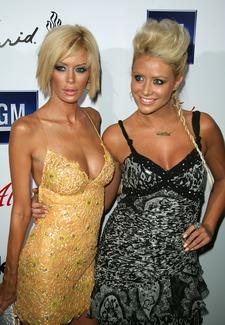 Aubrey O'Day admits that she's a fan of hardcore erotica. "I love porn," she told Complex magazine. "I'm more turned on watching the girls than the guys."
But she said that she used to love watching porn queen Jenna Jameson doing what she does best, until they became BFFs.
"I was watching a movie one night and she was in it and I was like 'oh no!,'" said Aubrey. "I had to turn it off. It was horrible."
Article continues below advertisement
And the Danity Kane singer says she's made loads of sex tapes, but we shouldn't expect her to become the next Paris Hilton, Pam Anderson or Kim Kardashian, all of whom have been immortalized in best-selling erotic home videos.
"I've had sex on camera with my boyfriend for fun," said the Bad Girl star. Apparently Aubrey learned from their mistakes, and was smart enough to delete the footage before it showed up on the Internet! "I've made all of them delete it just after we've watched it."