NEWS
Aviva Drescher Shares Her Favorite Effortless Jewelry Pieces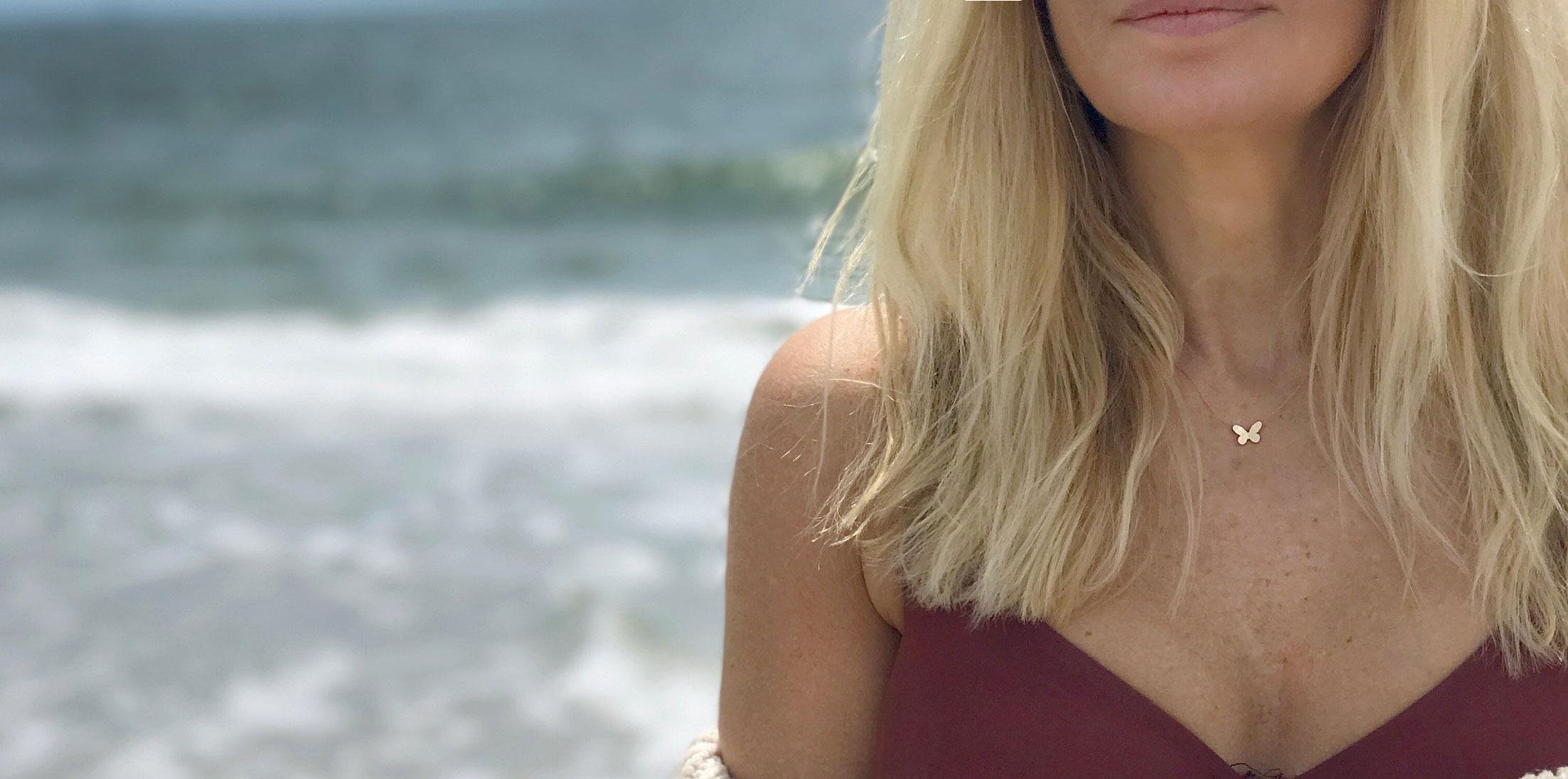 Let's get back to fashion! As I have written before I like my clothing to be worn as opposed to the garments wearing me. I prefer all that I wear to be somewhat effortless and minimal, even jewelry.
In that vain, I am obsessed with the delicate necklaces and rings by Phoenix Roze.
It is a jewelry store in Manhattan with one location downtown and one uptown (Phoenixroze.com). There are so many initial and name necklaces out there that you can use for your children's names and my absolute favorite is by Phoenix Roze because it is so teeny and delicate and the font is just perfect (see below picture)! The owner, Guy, sells the necklaces with one letter attached but was kind enough to make a chain with each one of my children's first initials on it. I also recently bought this butterfly necklace seen in the picture above and I never take it off. Butterflies signify change and growth and it's important to always do both...
Article continues below advertisement
While Halloween is around the corner I am already in holiday mode getting some more necklaces as gifts for the season. The prices at Phoenix Roze are very reasonable and all of the jewelry is breathtaking with simplicity and elegance. Another huge fan is Gisele Bundchen and she is no slouch!
Happy shopping!
@AvivaDrescher