NEWS
Axl Rose Rejects Rock and Roll Hall of Fame Induction: "Let Sleeping Dogs Lie"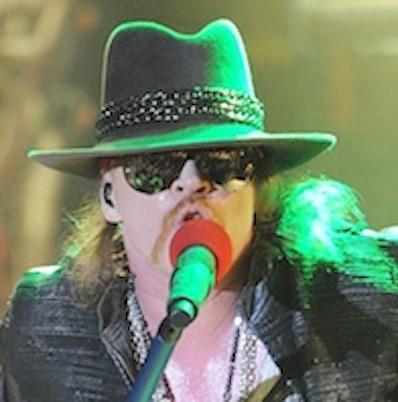 Although some rockers may long for the day when they get inducted into the Rock and Roll Hall of Fame, others are thinking not so much.
OK! NEWS: GUNS N' ROSES GUITARIST SURVIVES CAR CRASH; TWEETS "I'M NOT DEAD YET"
Axl Rose not only confirmed he won't attend the ceremony this weekend, he also requested that no one accepts in his absence!
According to USA Today, he wrote a letter to the Hall of Fame and Guns N' Roses fans: "I strongly request that I not be inducted in absentia and please know that no one is authorized nor may anyone be permitted to accept any induction for me or speak on my behalf."
Article continues below advertisement
OK! NEWS: SLASH DIVORCES WIFE OF NINE YEARS
Maybe it's due to a history of feuding with former bandmates such as Slash? Axl apparently reacted to the nomination with "mixed emotions" and wanted to make the most of it for fans. He also indicated he was "honored, excited and hoped that somehow this would be a good thing."
Axl added, "This decision is personal. This letter is to help clarify things from my and my camp's perspective... I certainly don't intend to disappoint anyone, especially the fans, with this decision. Since the announcement of the nomination we've actively sought out a solution to what, with all things considered, appears to be a no win, at least for me."
The awards ceremony was being hyped as a long-anticipated reunion for the band but he also noted, "Nothing's changed... So let sleeping dogs lie or lying dogs sleep or whatever. Time to move on. People get divorced. Life doesn't owe you your own personal happy ending, especially at another's or in this case, several others' expense."