NEWS
'Bachelor' Ben Flajnik: "Kacie Boguskie is More Attractive Than Courtney Robertson"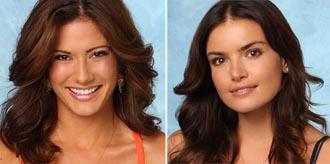 It's pretty apparent that Ben Flajnik is ready for his journey on The Bachelor to end. Not only is he sick and tired of people talking badly about Courtney Robertson and the other women, but he feels like the producers of the show gave him a "raw deal" and made him appear to be something he isn't.
"I'm not that boring in real life," Ben told the Los Angeles Times at a behind-the-scenes taping of "The Women Tell All" special last week. "I'm just this laid back, cool, calm and collected guy that does not take himself very serious."
Article continues below advertisement
OK! NEWS: BACHELOR STAR COURTNEY ROBERTSON TRIES ON WEDDING DRESSES! IS SHE ENGAGED TO BEN FLAJNIK?
"You know, it's a love show. It's about love, so it's not about comedy hour and being funny and being light," Ben added. "I think I got a little bit of a raw deal on the fact that the other side of my personality — the main side of my personality — was not shown."
And Ben believes there's another person on the show whose personality wasn't made apparent on camera — Courtney. "She's got a personality that people don't get to see," he says.
Something people do get to see, though, is her attractiveness, which Ben admits wasn't necessarily his cup of tea.
"The model thing was a deterrent in the beginning," he insisted. "I specifically told the producers before I started this, 'No models. No hair and makeup people, and no fashion.' "
Yeah, yeah. So when Courtney showed up on the first night in her skin-tight black cocktail dress, Ben didn't look? Nope, he definitely did.
Article continues below advertisement
Watch his interview here.