NEWS
Chris Soules Knew Victim Killed In Car Crash & Still Left The Scene!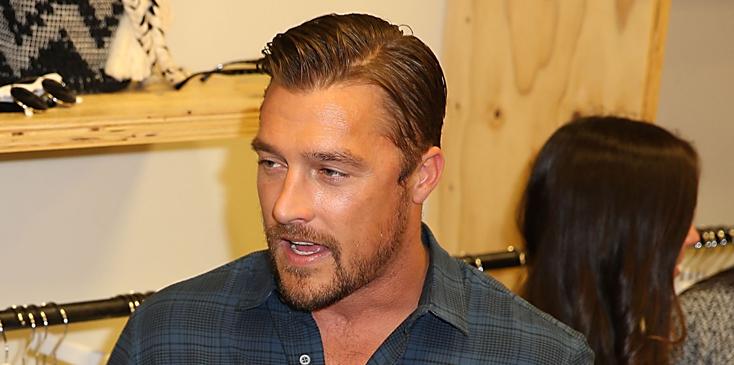 When people say, "everybody knows everybody in a small town," they aren't lying!
According to RadarOnline.com, Kenneth Mosher, the driver tragically killed in the car crash caused by Chris Soules, is a man the former Bachelor star and his family knew very well in their small town in Iowa.
"Everyone around here is in shock," Richard Roepke, a family member of the late Kenneth told Radar. "He knew them, they're neighbors. We're feeling very sad, everyone knows Chris' family."
Article continues below advertisement
As OK! readers know, the Iowa native was recently released on $10,000 cash bond, earlier today, after allegedly slamming his pickup truck into the back of a tractor-trailer (which we now know was being driven by Kenneth), killing the driver, and then fleeing the scene.
"Chris has created his own problems," Richard continued. "This is life-changing for him. He has to deal with it himself. This isn't the direction his family wanted him to go in." And when it comes to the alcoholic beverages and containers found at the scene, Richard told Radar it was "not a big shock."
"It's Chris' age and generation, it's not right," he said. "It was a huge mistake. That will haunt him for the rest of his life."
Chris has a reputation in his town for alcohol-related busts.
In 2001, Chris was found guilty of possessing alcohol underage twice and driving with an open container of alcohol. A year later, he was found guilty of fighting and leaving the scene of an accident. Then in 2006, the former Bachelor was found guilty of driving under the influence.
Article continues below advertisement
And while investigations remain underway to figure out just what happened at the scene of the deadly crash, Richard told Radar that the Mosher family, and the rest of the town, are demanding answers from the 35-year-old reality star.
"We're trying to figure out why he left the scene," Richard said.
"This is something he has to share and the rest of us can only speculate. He may have known Kenny was already gone at that point. What was going through his head? It is a bad day."
Kenneth's wife Nancy Mosher was left distraught by the fatal accident, as she told Radar that she's "not very well."
Chris will return to court on May 2 for a preliminary hearing.