NEWS
Bachelor Pad's Kiptyn Locke Hospitalized and in the ICU!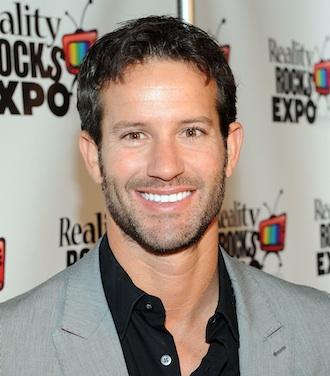 Kiptyn Locke from Bachelor Pad and The Bachelorette has been hospitalized with a neck injury! His girlfriend, Tenley Molzahn, has taken to Twitter to keep fans updated on his status.
OK! NEWS: BACHELOR PAD CAST UNANIMOUS — TENLEY MOLZAHN & KIPTYN LOCKE "WILL GET MARRIED" At about midnight ET, Tenley began posting messages on the social media site which is a grim turn of events from their tweets earlier this week related to a three-day cleanse. She Tweeted, "Thank you for your concerns. @kiptyn is in the hospital w/ a neck injury. Thoughts & prayers are more than appreciated!" About an hour later, Tenley indicated he went off to surgery. "Thank you everyone for all your love, prayers, thoughts. Kip is off to surgery & we would love all your prayers." OK! NEWS: INSIDE THE BACHELOR PAD'S TENLEY MOLZAHN & KIPTYN LOCKE'S ROMANCE Although her Tweets didn't indicate the reason behind the neck injury, we don't want to speculate it's due to his passion of surfing, but whatever the cause it sounds pretty serious. The surgery took a while and now he's in ICU! Another Tweet read: "Kiptyn is out of a 4.5 hour surgery & headed to ICU. Please keep him in your prayers." Tenley's most recent tweet made it sound like hopefully he's on the mend. "There were definitely Angels involved in this emergency. Grateful. And so thankful for all of you encouraging us..." Update: Official statement from Kiptyn, Tenley and Kiptyn's family: "Kiptyn Locke had a rare case of severely ruptured discs in his neck that were dangerously compressing against his spine. Thanks to the amazing doctors who acted quickly, his 4.5 hour surgery was a success and he is on his way to what doctors feel will be a full recovery. Kiptyn, Tenley and his family want to thank you all for your thoughts and prayers. We will give an update at a later time. We appreciate your continued prayers." Our thoughts and prayers are with Kip!
Article continues below advertisement