NEWS
'The Bachelor' Recap: Things We Learned Watching The Season Premiere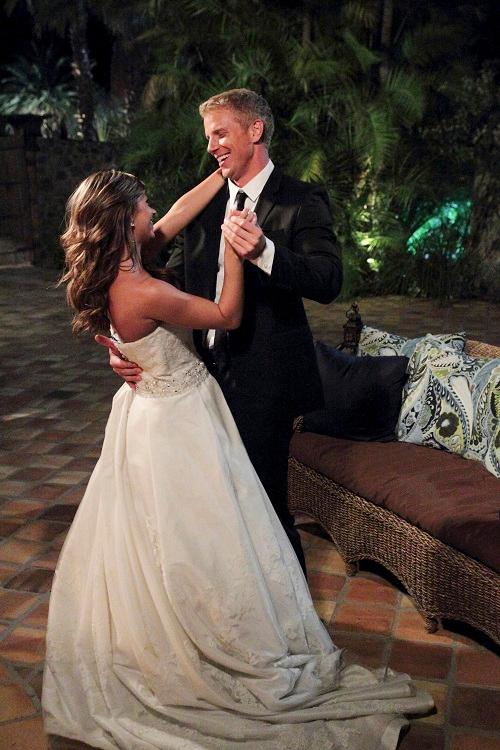 Article continues below advertisement
Sean said yes to the dress, and Lindsay, with the final rose of the evening. If you take a page from Lindsay's book, it's also acceptable to shout, "GIMME A KISS!" and force yourself on a guy while assuring him you're not "contagious."
Make sure to schedule awkward moments ahead of time.
It worked for Amanda.
It doesn't matter if you've done this before.
Paige, who competed on Bachelor Pad 3, was sent home, but Kacie B., the mystery woman who competed on Ben Flajnik's season, got to stay.
Sing, if you're an aspiring singer—you might not get another chance despite your pretty face and completely bearable personality.
Sorry, Kelly. But at least it's on the record that Sean said he'd buy your single. And you really can sing.
It's OK to be weirdly enthusiastic.
Tierra got the first rose of the evening. She first caught my attention by yelling "THE BACHELOR IS SEAN! HE IS FAMILY-ORIENTED!" Thanks for the recap, T.
Article continues below advertisement
It's OK to give your blind date a football and stare at his butt.
Lesley M. did so and got a rose. Good thing too, because while she was explaining that she hasn't had any luck with guys in Washington D.C., the camera immediately cut to the Lincoln Memorial, which I'm worried is supposed to convey that she has really exhausted every option.
It's OK to invent agonizingly long secret handshakes.
Daniella invented one that had nine steps and required verbal instructions—and she got a rose.
Wear red.
Sean gave roses to both ladies in red last night: AshLee and Desiree, who seemed pleasantly surprised that the rose matched her dress.
You should be prepared to fight over a man if you're going to be a contestant on The Bachelor, but it's also OK if you somehow overlooked that fact.
The idea somehow escaped Taryn, but she made the cut anyway.
"Hi Ken, I'm Barbie" is not a good pickup line.
Sorry, Ashley H.
Article continues below advertisement
If you somehow manage to do one back walkover in heels, just stop there. Or don't.
Poor Robyn. But she got a rose, so it looks like Sean admires her tenacity.
It is not acceptable to let a tie do the flirting for you.
Ashley P. was too much for Sean and she was sent packing. At least now she has something to review next time she wonders why she's still single. Shout out to Honey Mustard, who had my favorite tweet of the night: "The 50shades girl on #thebachelor , really? U think ur kinky cuz you read that book? I bet sometimes you even do it with the lights on. Wild!" I don't know who you are, Honey Mustard, but thanks for making me laugh once while I watched two hours of The Bachelor.