NEWS
'Bachelor' Contestant Bekah M. Was Just Removed From A Missing Persons List & She Has The Best Reaction To The News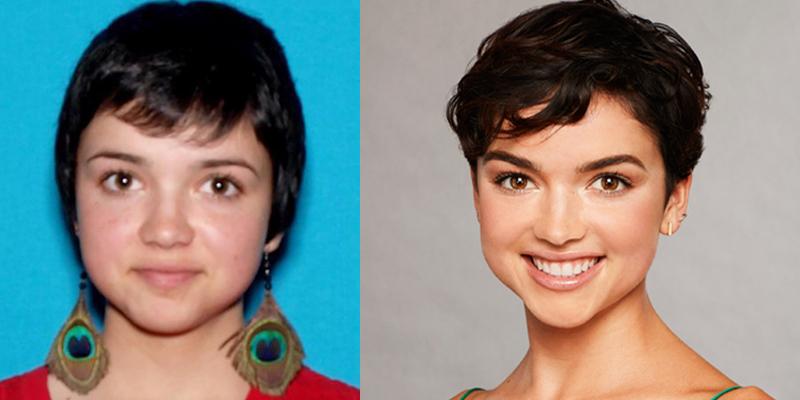 Someone call Chris Harrison because this is a Bachelor first!
The Internet went wild early Friday morning after news broke that Bekah M. (whose full name is Rebekah Martinez) was removed from a missing person's list after a Bachelor fan noticed her picture.
Here's how it all went down: On Thursday, The North Coast Journal asked its readers on Facebook if anyone recognized a collage of 35 photos of people reported missing in Humboldt County, California.
Article continues below advertisement
A user then replied, "Yep, Rebekah Martinez is on this season of The Bachelor...."
That's when the department called Rebekah only to have it confirmed that not only was she not missing but she is, in fact, currently fighting for Arie Luyendyk Jr.'s heart on season 22 of The Bachelor.
"I just got off the phone with Rebekah," the deputy who took Bekah's missing report told the Journal, via the county sheriff's office spokesperson. "She is in fact the same person. She has been removed from (the Missing and Unidentified Persons Unit)."
So how did she get on that list?
Well, the spokesperson told the Journal that Bekah's mom reported her missing on November 18, adding, "Martinez had reportedly come to Humboldt County to work on a marijuana farm. Her mother hadn't heard from her since Nov. 12, 2017."
(Talk about an awkward conversation with mom.)
On Friday, Bekah responded to the news surrounding her "disappearance," the only way a non-missing person should -- with jokes!
Article continues below advertisement
"MOM. how many times do I have to tell you I don't get cell service on The Bachelor??," she tweeted on Friday. "honestly the scariest thing about this story is that my efforts to conceal The Worst Drivers License Photo Of All Time have been thwarted."
Clearly, Mama Martinez didn't check Bekah's Instagram before reporting her missing as she wrote on the social media site on September 17, "HI ALL I'm giving up my phone and social media for the next several weeks, so if you need to contact me, welll... tough luck!"
The Bachelor star returned to IG on November 22 and announced a month later that she would be on the new season of The Bachelor.
And as for Bekah's trip to that marijuana farm, it remains unknown if she actually made a pit stop there before or after going to compete for Arie's heart.
What do you think of Bekah being removed from a missing person's list? Sound off in the comments!