NEWS
'Bachelorette' Recap: "Hopeless" Ashley Hebert is "Hopeful Again;" Boring Without Bentley?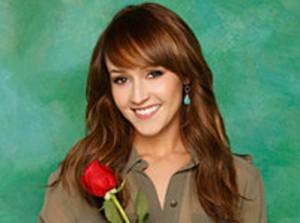 Ashley Hebert is in need of a fresh start, so she decides to take the 12 remaining guys to Phuket, Thailand on episode four of The Bachelorette. She struggles to move past the heartbreak of Bentley Williams — whose dramatic two-faced exit left viewers loathing him — but the beauty and magic that surrounds her in Thailand begins to bring her back to life. But Bentley's big departure still looms over Ashley in the mostly drama-free (and somewhat boring) episode.
Article continues below advertisement
"As much as I try to put my best foot forward, the guys probably feel neglected," Ashley shared at the beginning of the episode, deciding that she needed a fresh start outside of L.A. "Now that I don't have a guy in mind, maybe it will work better.
Constantine Tzortzis, 30, is the first to receive a one-on-one date in Thailand. Due to inclement weather, the boating expedition Ashley planned for them had been canceled so the duo decided to roam the streets of Phuket in the rain.
"I'm still thinking about Bentley, but there is definite chemistry between Constantine and I'm getting a bit of my heart back," she shared.
Her thoughts seem to travel back to Bentley a lot throughout the episode, a nice set-up for viewers as the beguiling 28-year-old single dad from Salt Late City, Utah will return in next week's episode, probably to mess with Ashley some more.
Article continues below advertisement
During their expedition through town, Constantine and Ashley meet an old Thai couple who share their secret — "Love is not about winning."
They use the adage as a theme for their date.
"Having a date with you I feel like I'm right back on track," Ashley told Constantine. "I feel really really good about you. I love the realness of you. I feel like we are at the same point in our lives."
"Now that I got that rose I can grow in this connection we started," Constantine shared with the camera, as the two are seen frolicking in the ocean.
"I guess hopeless Ashley is now hopeful again," she gushed after her date with Constantine.
For the group date, Ben F., J.P., Blake, Mickey, West, Ben C., Nick, Lucas, William and Ryan P. join Ashley at an orphanage in town where they stretch their philanthropic arms and renovate the building for the children.
Ryan's bossy side comes out and it is seen how he gets on the guys' nerves very easily.
Article continues below advertisement
"We are all leaders," Lucas explained. "He needs to back off a little bit."
Ashley worries that she is losing the connection with the guys, and complains that there is no flirting. She seems to be a bit insecure now that Bentley has messed with her emotions.
During the night portion of the date, Ashley explains that she is worried about contestant J.P. Rosenbaum — a noted frontrunner in the competition — as he seemed "really stand-off ish."
J.P. reassured Ashley that he is very much in to her and that "he was forever changed" by their group date at the orphanage.
Ashley promises J.P. a "really good" next one-on-one date, as their first one landed under the cloud of Bentley doom.
"You saw me at my lowest point," she said.
J.P. deemed it the "perfect date" and the two kiss in the rain.
Article continues below advertisement
"Kissing J.P. is magical," Ashley gushed. "The best kisses I've had here yet by far. J.P. is one sexy man. I mean that shaved head — come on."
J.P. shared with the camera: "I think our chemistry is amazing. It's pretty safe to say that I'm into her and she's into me."
At the end of the group date, Ben F. gets the rose for connecting with Ashley at the orphanage and executing a mural painting on the wall.
The last one-on-one date belongs to Ames Brown.
They explore the sea and navigate through caves. The natural landscape before them is so stunning, that the duo doesn't spend much time talking, but take comfort in silence and the scenery.
"There is so much good that I see in him, that I could almost see him as a husband," Ashley shared. "I'm afraid I would have overlooked him if Bentley was still here."
Article continues below advertisement
She explained that her tunnel vision is gone now that Bentley has left.
And Ames seems to be hooked on Ashley.
"I find I really like this girl," he said. "I learned today she looks great in all circumstances — rain or shine, wet or dry, day or night."
During dinner, the duo bond over both being nerdy.
"He seems to have this depth to him that I have never really seen before," Ashley shared.
Ames explained he is not looking to mold a wife from a checklist.
"There is no list," he told Ashley. "Just a woman."
"I'm very impressed with you." Ashley replied to Ames. "You are a very interesting person and I think it would be fun to dig deeper."
He inevitably gets the rose and is dubbed by Ashley as "smart, charming, funny and flirtatious."
Ames shared that Ashley exceeded his expectations and brings out his funny side.
Article continues below advertisement
"Ashley and I didn't kiss tonight, but we did something much more serious than kiss," he gushed. "We talked about serious things. She's a remarkable woman."
During the cocktail party, West Lee tried to calm Ashley's fears about filling his wife's shoes.
"I'm in a completely different place since my wife died," he explained. "I'm very much ready to move and find happiness. I fully believe that."
Ryan P. continues to upset the guys with his high energy.
"I don't know where it comes from. I'm bursting with a lot of love in my chest. This is me..." he told Ashley when she questioned his constant enthusiasm.
"I love the fact that Ryan P. has so much positive energy," she shared. "He has his act together and I know he brings out the best in me."
Before the rose ceremony, Ashley met with host Chris Harrison to talk about her journey so far.
"I'm realizing how much great guys are here and it is really allowing me to open up to the possibility in finding real love," she shared.
Article continues below advertisement
But Chris wanted to know if Ashley put Bentley behind her.
"To answer that very honestly, I'm still a little bit hung up and I still wonder what could have been, because in such a short amount of time I felt so strongly for him, and I was so certain and had that woman's intuition I really just feel like there is something more there. I don't know if I will ever get to the bottom of it."
Chris continued to press on about Bentley — "Is it because of the whole dot dot dot? Not really having that closure?"
"I think the door is still open... there is the dot dot dot there. There isn't great closure. So for me personally I have a hard time moving forward from that. The potential was so great, that I'll never know what could have been. Early on I was dead set on one guy and I realize I can't do that."
Article continues below advertisement
She continued: "Things are starting to change and move forward. Everything that matters to me are the guys that are here. Maybe they will surpass what I felt for Bentley. The date with Ames took me by surprise. I need to be more open about the guys."
In the spirit of being surprised by the men, Ashley decided to only eliminate one contestant instead of two last night.
And West was sent home.
"I had a great love and I will always cherish that but at least I had it," a visibly upset West told the cameras as he drove away. "You can't replace someone that you really loved and was taken from you. That's not what I'm trying to do. I'm trying to move on. Life is love. It's so much more satisfying and deeper if you have someone to share it with."
Next week, we see the return of Bentley as the group heads to Chiang Mai, Thailand.
Catch clips from last night's episode below!
Cocktail Party
Diaries of the Departed — West says his final farewell
Deleted Scene — William carries Ashley away at the cocktail party
Uncensored — Learn more about Ryan P.