NEWS
'Bachelorette' Sneak Peek: Ashley Hebert Sizes Up Contestants Bentley & Drunk Tim!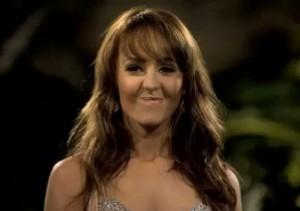 Article continues below advertisement
And she's very concerned about one contestant in particular.
"His name is Bentley," Ashley adds. "Apparently he is coming on the show to promote his job."
"My strategy going into this is to talk to her about what I'm feeling about my daughter and missing her," Bentley reveals to the cameras. "And I'm going to win."
And that's not all!
Bentley adds, "I can tell you right now it's not going to work. I, to be honest with you, could almost care less. Things could have turned out differently if the Bachelorette was Emily."
But Bentley wasn't the only one with problems! Contestant Tim gets wasted before he gets his one-on-one time with Ashley!
Watch the sneak peek of Tim, below!
Watch the preview of the new season, below!
The Bachelorette airs tonight at 9:00 p.m. ET on ABC!