NEWS
'Bachelorette' Star Ali Fedotowsky: It Would Hurt If Roberto Martinez Dated Someone Else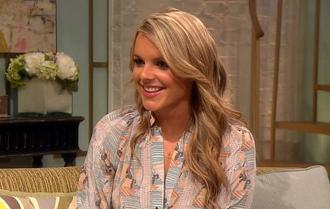 Article continues below advertisement
"I was so upset because I was photographed with someone... and I'm not dating the person. But I was just upset because I don't want him to see that and feel like I moved on so soon."
Ali insists that the guy she was spotted out to lunch with in February is just a friend and that things "get blown out of proportion."
As for the end of her 18-month engagement to Roberto, Ali says it was painful for both of them, but they agreed that it just wasn't working out.
"All of my relationships, I will work so hard at them and make myself believe that it's right when it's not right," she said. "Every relationship that I've ever been in, I've stayed in until the very, very end."Adding of her and Roberto, "We just didn't work out."