NEWS
'The Bachelorette' Winner Jef Holm Looks Through Emily Maynard's Phone During Interview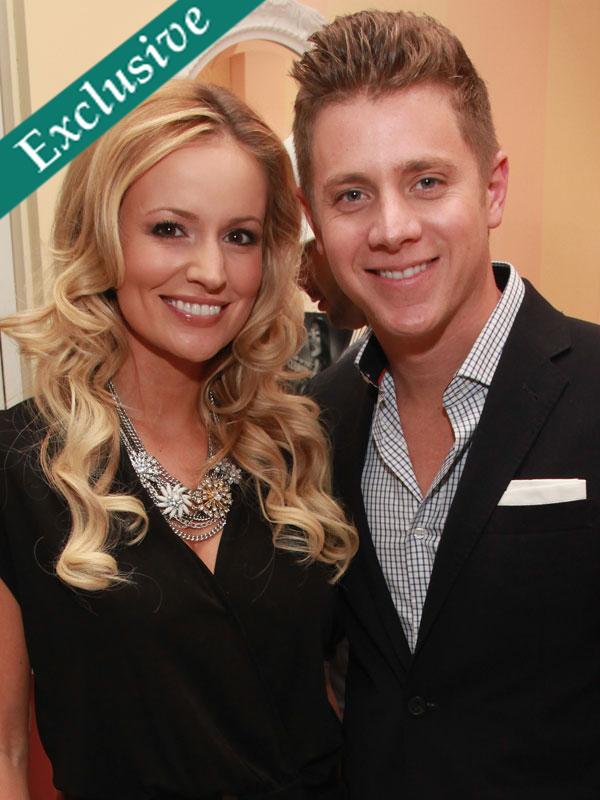 OK! caught up with The Bachelorette's Emily Maynard and Jef Holm at the "Beauty Best... Or Bust" party at the Benefit Brow Bar at Macy's Herald Square as Emily teamed up with Benefit cosmetics to host the Fashion's Night Out celebration.
The pair talked about their upcoming fairy tale nuptials and how the young couple and Emily's daughter, Ricki, are adjusting to life as a new family unit in Charlotte, NC.
Article continues below advertisement
The rep handed over Emily's, Jef unlocked it and turned away from us and started scrolling through the iPhone.
Last month, Jef and Emily shook off cheating allegations when Jef's brother, Mike, revealed to UsWeekly his brother found steamy text messages from another man.
Jef was so shocked, Mike said, that the pair erupted into a nasty fight during a Holm family vacation which almost resulted in a split.
Article continues below advertisement
The duo quickly released a statement saying Mike was full of lies, their relationship is perfect and Emily has never been unfaithful.
Meanwhile, the Bachelorette talked about how she'd found her ideal mate in the Utah native.
"I love being around Jef. He makes me feel so good about myself," she gushed. "Everything that I've wanted to have in a relationship — or didn't even know existed in relationships — he gives me. It's like having my best friend in the whole world to hang out with every day."