NEWS
The Bachelorette's Jillian: I Still Love Ed!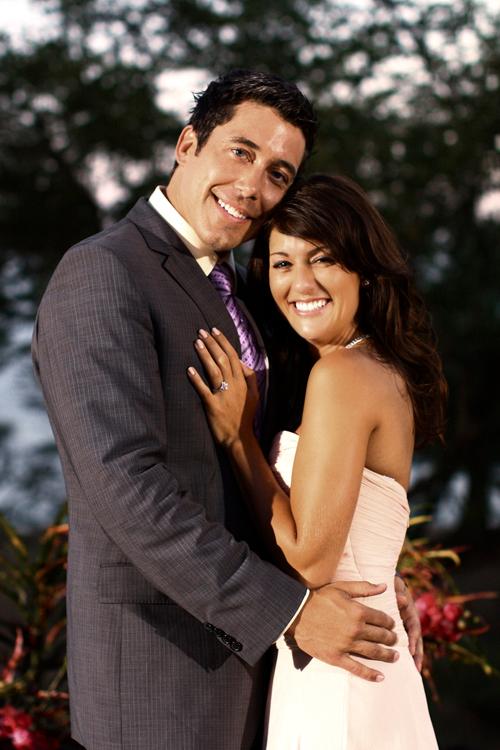 The fairy tale isn't over for The Bachelorette's Jillian Harris and Ed Swiderski — laughing off rumors of trouble in paradise after explosive accusations that her fiancé cheated with two ex-girlfriends, Jillian tells OK!, "We have not even come close to splitting."
In fact, Ed is currently enjoying some much-needed togetherness with the Canadian interior designer in her native Vancouver.
"We've got a Jet Ski, so we've been spending lots of time on the lake," says Jillian, who is preparing to move to fiancé Ed's home city of Chicago in September.
Article continues below advertisement
The couple has also been busy shooting down allegations that Ed had strung along former flame Bethany Steffen while filming The Bachelorette, and slept with Lindsey Johnson just days after his May 24 proposal to Jillian.
"There's just no truth to it," Ed told ABC's Good Morning America. For her part, Jillian stood squarely by her man.
"He has been very, very clear with me from the very beginning," maintained Jillian, who fell for Ed after he tried to quit the show to focus on his career, only to return two episodes later, telling her he had "reprioritized." "Ed is not deceiving me. Ed is not pulling the wool over my eyes," she told GMA. "I personally don't have time -- in my normal, regular life that I'm getting back to -- to entertain all of this."
Jillian's friends are backing her steadfast decision to stay with Ed.
"Those girls who claimed they were still with him were in it for fame and financial reasons; they saw an opportunity and ran with it and didn't care who they hurt along the way," a friend of the couple tells OK!.
"Jill was aware that there was a risk of this kind of tabloid attention when she got involved in the show," reasons Shannon Long, who's known Jillian since kindergarten and speaks with her every day. "She's got it under control," agrees Jillian's longtime friend Brad Bell.
Adds Shannon, "Jill is in love. I've never seen her so happy in my entire life."
For more on Jillian and Ed, pick up the new issue of OK!, on sale everywhere Thursday!