NEWS
Bachelor's Melissa Speaks Up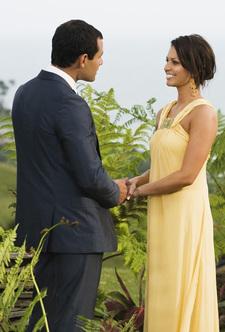 It's time to stop feeling bad for Melissa Rycroft, the woman Bachelor Jason Mesnick left on national TV for another woman. Despite losing her fiancé to Molly, Melissa is thankful to fans of the show and says she's doing just fine.
In the statement she also explains why she decided not to look for love again on The Bachelorette, saying she's done with reality TV for now.
Read the full statement below:
Article continues below advertisement
"Although I could not be here, I want to thank everyone who has been so supportive throughout this process. This has been such an overwhelming experience, and I really do appreciate the support system behind me. This was definitely one of those experiences that changes your life, and makes you so much more aware of who you are and what you want out of life.
Strange as it may sound, I am doing really well. I'm back in Dallas, pursuing the teaching thing, and attempting to get my life back to normal (if it was every really normal to begin with). I still have my same life mottos: Live life with no regrets, and keep smiling no matter what happens.
I'm in such a good place in my life right now, and I really couldn't be happier. I don't regret anything that happened over the past few months; because I know I wouldn't be where I am today had none of it happened. I have, however, decided to move on from my reality television days, and get some sense of normalcy back to my life. As wonderful of an experience as The Bachelorette would be, I think it's time for me to move on from my television days, and see what my future holds back in Dallas. I have no doubt it will be an amazing experience for whoever assumes the role, and I wish them the best of luck! "