NEWS
Back in the Hood?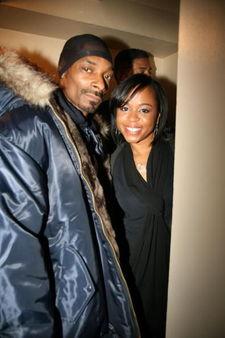 Snoop Dogg will be in the hood again, the Father Hood, that is. While E! has yet to confirm the news, the Dogg himself says he'll be back for a second round of his E! reality series, Snoop Dogg's Father Hood. He revealed this little gem to me during BET Network's Rip the Runway fashion show, held in New York City's famed Hammerstein Ballroom Thursday night. Snoop's wife, Shante, was showcasing her clothing line CoCoRi, named after their three kids: Cori, Cordell and Corde, along with other celeb designers like Missy Elliot and master of ceremonies, Sean "P. Diddy" Combs. Snoop also imparted some fatherly advice for dads trying connecting with their kids. "Don't be masculine and dominant. Be more of a friend to your kids so they can talk you," he shared. "That's how I am with my kids, and we have a great relationship."
Article continues below advertisement
For-shizzle Snoop!
Catch Snoop Dogg's Father Hood, the season finale, Sunday, March 2, at 10 p.m. on E!
BET's Rip the Runway airs Tuesday, March 4, at 10 p.m on the network.