NEWS
Bah Humbug! Schmidt is Our Favorite TV Scrooge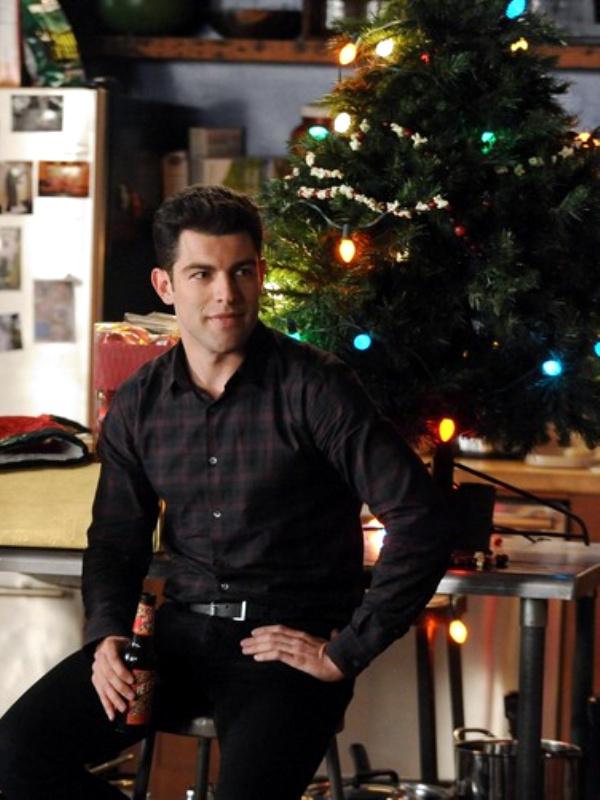 If good ol' Ebenezer rolled up into 2012, we're fully convinced he would live in a loft with two other dudes and a quirky girl. And occasionally be forced to drop money into the "douche-bag jar."
MAX GREENFIELD ON HIS FAVORITE TV SHOWS AND NEXT SEASON OF NEW GIRL!
Like the classic Ebbie, New Girl's Schmidt's (Max Greenfield) heart is also a cold, dark place. But that's mainly because CeCe crushed it shortly after he professed his undying love. Our theory is this: Somewhere along the line, the Scrooge family decided to alter their surname to avoid that cheerless stigma, and behold, Schmidt came into existence.
Article continues below advertisement
Check out the best of his bah humbug banter from the episode "Santa":
We were on very strict instructions from Rabbi Shmuley not to say a word until the last Christian kid found out about Santa Claus. Ruining Christmas? Very bad for our brand.
I'm stuck here at this lesbian cookie party. It's all wreaths, no trees.
I don't celebrate Christmas. Or as I like to call it, white Anglo-Saxon winter privilege night.
Love is stupid. It is a lie. So, bah humbug to you, Cecelia. Bah humbug! Baaaaahhh! Humbug!
Black Santa Claus? I am so sick of hanging out with Christians. This is my last Christian Christmas.