NEWS
Bai Ling Arrested!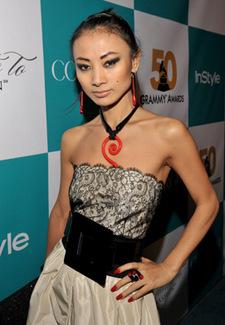 According to a report on TMZ, actress Bai Ling, better known for her bad fashion choices than her film role choices, was arrested Wednesday for allegedly shoplifting at a shop at Los Angeles International Airport.
A store employee detained Bai, who was seen taking two celeb magazines and a pack of batteries, then called the police in. The "cooperative but crying" actress was reportedly taken into custody by airport police and booked for theft.
Article continues below advertisement
The total value of her goods: $16. No court date has been set.