NEWS
Balloon Boy's Dad Has Criminal Past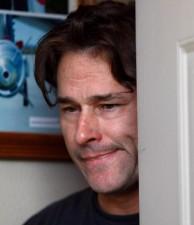 The story of the Heene family, aka the family of "Balloon Boy," continues to twist and turn under the media spotlight: As officials investigate the possibility that the family lied about their son Falcon's weather balloon-adventure-that-wasn't, TMZ reports that dad Richard Heene has a criminal record in L.A. and was sentenced to jail in 1997.
Richard was arrested and charged in April of that year with misdemeanor vandalism, vehicle tampering, and disturbing the peace. Details as to who he was vandalizing are not public knowledge.
Article continues below advertisement
He pled no contest to vandalism and the other charges were dismissed. Richard was then sentenced to 30 days in jail, two years probation and ordered to pay restitution of $100. Court records indicate he only served four days in jail and was then put under house arrest.