NEWS
Band-Aid Heiress & Tila Tequila Girlfriend Casey Johnson Dies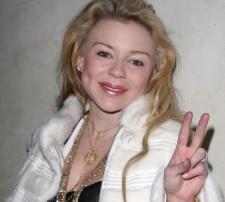 According to an online report, the girlfriend (and maybe fiancée) of Tila Tequila, Johnson & Johnson heiress Casey Johnson, died this morning in Los Angeles at the age of 30.
A story on TMZ.com claims that Casey's body was discovered this morning early Monday morning. No cause of death was given as of press time.
Casey and Tila promised themselves to each other right after Thanksgiving. "We are engaged and very excited about starting our life together," Casey, whose father is NY Jets owner Woody Johnson, said at the time.
Article continues below advertisement