NEWS
Barbara Walters Responds to Star Jones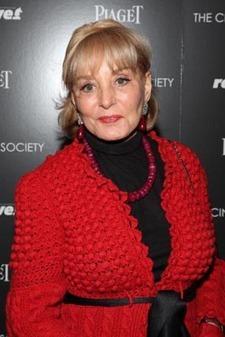 A day after Star Jones lambasted Barbara Walters' character in a harsh statement, the TV icon is responding to her war-of-words foe in the most diplomatic way possible.
"I didn't see the statement," Barbara tells Entertainment Tonight. "I have very good memories of Star and I'd like to keep it that way."
Star, who last had a bitter feud with the View matriarch when she left the chat-fest in 2006, released a statement yesterday following Barbara's revelation in her new memoir, Audition, that she was forced to lie about Star's gastric bypass surgery in 1999.
Article continues below advertisement
The statement read:
"It is a sad day when an icon like Barbara Walters, in the sunset of her life, is reduced to publicly branding herself as an adulterer, humiliating an innocent family with accounts of her illicit affair and speaking negatively against me all for the sake of selling a book. It speaks to her true character."
Barbara details her and her View co-hosts' uneasiness about lying for Star in the tome, along with a shocking admission to having had an affair with then-married Senator Edward Brooke in the 1970s.